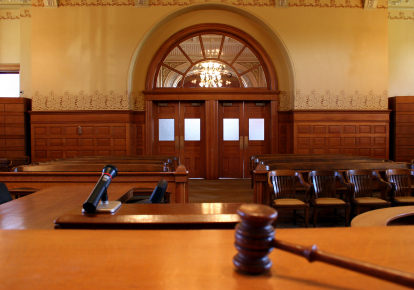 Here is a sampling of cases to watch for in 2010. The Virginia Supreme Court has granted appeals for these cases earlier this year, and will hear argument in 2010.
In May, the Court granted the appeal in W &W Partnership v. Prince William County BZA, et al., Record No. 090328, challenging the ruling of Judge Whisenant from the Prince William County Circuit Court. At issue in this case is whether a deed legally subdivided a parent tract of land, creating a separate lot and entitling the lot to its own GPIN and address. The Court will likely set the argument for this case in early 2010.
July was a busy month for the Court, accepting petitions and granting appeals in numerous real estate related cases. First up is Anton E.B. Schefer v. City Council of the City of Falls Church, Record No. 090803, contesting a ruling by Judge Newman of the Arlington County Circuit Court. This case will analyze whether a City of Falls Church zoning ordinance imposed height regulations on the appellant's property that were more restrictive than regulations for other identically zoned properties, and whether the ordinance should be struck down on an equal protection theory.
The Virginia Supreme Court granted a second appeal from a ruling by Judge Newman in the Arlington County Circuit Court, TIR Conaill Properties, L.C. v. 2401 Wilson, LLC, Record No. 090855. This commercial lease dispute case will examine whether the plaintiff could sue using its trade name, and whether the trial court properly considered discovery deposition testimony.
Next, we have Bailey v. Town of Saltville, Record No. 090989, challenging the decision by Judge Lowe of the Circuit Court of Washington County. The Court will consider whether a 1909 agreement and a 1909 deed conveying a "right of way" for a "single track railway" granted a fee simple interest or only an easement to the railway company.
In September, the Court accepted the petition in Advanced Towing Co. LLC, et al. v. Fairfax County Board of Supervisors, Record No. 091180. This appeal disputes the ruling by Judge White of the Fairfax County Circuit Court, who refused to find that a Fairfax County Code provision contravened the Dillon Rule and was enacted ultra vires.
Stay posted as we keep an eye out for these cases and others!