Please contact commercial leasing attorney John Kelly jkelly@beankinney.com should you have any questions concerning this article or require assistance.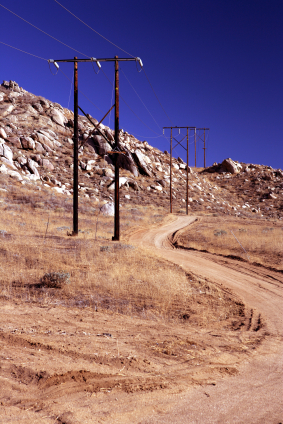 In the recent case of Burdette v. Brush Mountain Estates, LLC, the Virginia Supreme Court tackled head on what it takes to convey an easement. Burdette acquired two parcels of land by deed, which stated that the conveyance was "made subject to all easements, reservations, restrictions and conditions of record affecting the hereinabove described property," and referred to a boundary line adjustment plat that was recorded in the land records. The plat depicted a fifty-foot easement traversing both parcels and this notation" '50' PRIVATE EASEMENT FOR INGRESS, EGRESS AND PUBLIC UTILITY FOR THE BENEFIT OF [Brush Mountain's property], IS HEREBY CONVEYED."
Brush Mountain owned an adjacent parcel to the east of Burdette's property. Brush Mountain submitted a request to rezone its parcel. To develop its property, Brush Mountain would need to rely on the easement for access. When Burdette discovered Brush Mountain's plans, Burdette filed a complaint for declaratory judgment against Brush Mountain, contesting the existence of the easement.
In analyzing whether an easement must be conveyed by a deed or will, the Court began with Virginia Code Section 55-2, which states "No estate of inheritance or freehold or for a term of more than five years in lands shall be conveyed unless by deed or will." In holding that an easement is not an estate in land, the Court concluded that Section 55-2 was not applicable.
The Court then turned to the language in the deeds and the plat, siding with Burdette that those documents did not contain the necessary words to convey an easement. First, the "subject to" language in the deed was merely boiler plate and did not specify a particular plat. Second, the plat did not show the full extent of the burden imposed by the easement because the easement spilled over into property not included in the survey and was identified only in a note. Third, Brush Mountain was in essence a stranger to the deeds.
The moral of the story is that, if you want to convey an easement, be as clear as possible about your intent. Details matter! Specify the plat directly on the face of the deed. Incorporate the plat, and show the full extent of the easement on the plat. And include all related parties in the deed.