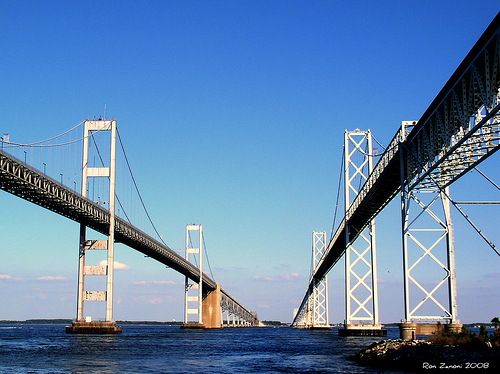 Last week EPA issued its "pollution diet" for the Chesapeake Bay. The total maximum daily load (TDML) of various materials is established by EPA in the diet and includes a 25% reduction in nitrogen, a 24% reduction in phosphorous, and a 20% reduction in sediment according to Engineering News Record (subscription only). The plan also includes annual total watershed limits.
This announcement was tied to EPA's express approval of Virginia's state Watershed Implementation Plan (WIP). A statement issued by Virginia Governor Bob McDonnell stated in part, "[T]he approved plan balances the important environmental protection concerns with the need to protect jobs in agriculture and farming. While we maintain our concern about aspects of the EPA watershed model and enforcement authority, as well as the significant additional public and private sector costs associated with plan implementation, we believe Virginia's plan will make a significant contribution to improving water quality in the Bay."
The efforts at EPA to regulate stormwater run-off from development has been a topic we have covered here previously. EPA regulatory junkies will already know that the agency announced in December its plans to move forward with standards regarding greenhouse gas emissions from fossil fuel power plans and petroleum refineries. Certain permitting requirements on stationary sources, in addition to GHG emission regulations of some vehicles, kicked in on January 2, 2011.
It is a tough balancing act between environmental regulation and the economy. The economic climate has battered the construction and development industry and while there are some modest signs of improvement, particularly locally, it is not a explosive market. Similarly, the Bay shows some signs of improvement according to the 2010 State of the Bay report issued by the Chesapeake Bay Foundation, but continues to by a "system dangerously out of balance". Hopefully we can manage the path between Scylla and Charybdis and get this right.
Reprinted with permission, originally published at the Washington Business Journal.
Image by ronzzo1