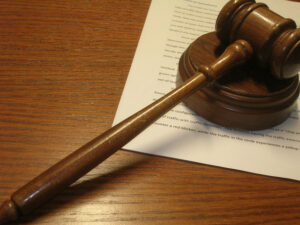 Contentious land use approvals often result in lawsuits, which, even when unsuccessful, can lead to costly delays for developers. In the recent case styled In Re: November 20, 2013 Decision of the Board of Zoning Appeals of Fairfax County, the Fairfax County Circuit Court threw out one such legal challenge by homeowners to a controversial Zoning Administrator determination that the Board of Supervisors could approve a proposed storage facility by The Girl Scout Counsel of the Nation's Capital ("GSC") in conjunction with its special exception application to increase the occupancy of Camp Crowell in Oakton, Virginia. On appeal by nearby homeowners, the Board of Zoning Appeals reversed the Zoning Administrator. However, the circuit court then held that the BZA decision was void because the homeowners lacked standing to appeal the Zoning Administrator's determination in the first place.
Virginia jurisprudence on standing is sparse in the context of land use disputes. However, recent case law has made it increasingly difficult for homeowners looking to fight nearby development in court. In Friends of the Rappahannock, et al. v. Caroline County Board of Supervisors, et al., 286 Va. 38 (2013), the Virginia Supreme Court set forth a two part test for standing in these circumstances: (1) the suing party must own or occupy real property within or in close proximity to the property that is the subject of the dispute; and (2) the suing party must demonstrate a particularized harm to some personal or property right different from that suffered by the public generally. In Friends of the Rappahannock, the Supreme Court held that property owners lacked standing to challenge a nearby proposed sand and gravel mining operation.
Likewise, in the GSC case in Fairfax, the circuit court held that the homeowners failed to meet the second part of the standing test because their claimed harm was "speculative." The court reasoned that the Zoning Administrator did not authorize any changes to the existing use of the GSC property, but instead merely decided that the Board of Supervisors could consider the storage facility proposal as part of GSC's special exception application. The court stated that until the Board of Supervisors actually approves the proposed storage facility, it is impossible to know what harms may result.
In effect, the GSC court ruled that a homeowner will always lack standing to challenge a land use decision that does not specifically authorize activity on a property. This reasoning, if adopted by other courts, would limit legal challenges to preliminary land use approvals that may otherwise be appealable under Virginia law.
Image courtesy of Brian Turner
Contact one of our Land Use attorneys should you have any questions:
Mark Viani
mviani@beankinney.com,
Matt Roberts
mroberts@beankinney.com