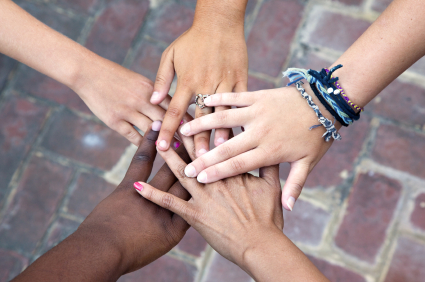 Public service is a core value in my life. Part of the fun of social media is that it gives the chance to show the wizard behind the curtain a bit and exhibit the personality and values that drive you. This is a little oblique to construction law, but ultimately these topics intertwine for me in professionalism and community building.
One of the fun parts of being a professional is having the chance to be inspired and awed by the public service commitments of our friends and colleagues. A great example of this is the Architects Anonymous group here in Northern Virginia. Our friend Rae Noritake of Noritake Associates described their pro bono efforts to adapt the Four Mile Run Duron Paint Store into a functional community oriented space. The project not only represents a tremendous potential community improvement, but it also embodies the spirit of dedicated servant leadership stepping up to the plate and transforming the community. The project has been moving through the approval process and will hopefully continue its progress.
Sometimes the chance to serve a cause directly in one's professional capacity erupts on the landscape. A good example of this effort in a professional capacity is the dogged efforts of both MTFA Architecture, Inc. and Bean, Kinney & Korman to support the Views at Clarendon project from its infancy through its various waves of litigation and finally on through funding at the start of construction. It is special when you can link your professional work to community transformation, such as supporting a significant affordable housing project like the Views.
There are plenty of other opportunities outside the direct case and client work. For me, one of my main outlets right now is supporting the various substance abuse programs run by Vanguard Services Unlimited. There is nothing more inspiring than hearing program graduates recount how Vanguard changed the arc of their life from misery to success. Arlington in particular is blessed by a large number of great non-profit organizations. I have been proud to support and volunteer in various capacities for Arlington Food Assistance Center, the Arlington Free Clinic, Leadership Arlington, the Arlington Chamber of Commerce and many others.
The best part of all is that being part of the community fabric is part and parcel with being an effective professional. Whether it is an architect or lawyer advocating for a project, knowing the community and having credibility are part and parcel of being effective. The relationships forged through shared work, vision and mission on community building are truly special.
What are you doing to change your world?