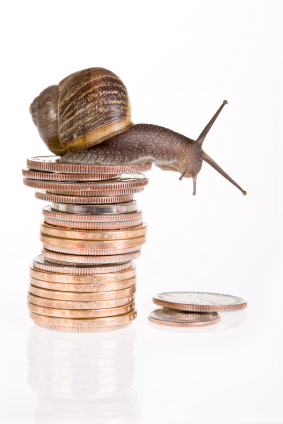 Earlier this year, the Virginia Supreme Court decided Martin Brothers Contractors, Inc. v. Virginia Military Institute, taking the opportunity to revisit its decision in Blake Construction.
The Virginia Military Institute ("VMI") contracted with Martin Brothers to renovate VMI's main dining facility. During the project, VMI requested changes resulting in a 270-day delay. VMI agreed that it alone was responsible for the delay. Martin Brothers sought $430,242.56 in delay damages plus the costs of recovery.
VMI paid only a portion of Martin Brothers' delay claim, relying on terms found in the contract's General Conditions. General Condition 43(b) stated that Martin Brothers could recover damages for owner-caused delay, provided the delay was "unreasonable" [sound familiar?!]. In such a case, Martin Brothers would be permitted to submit a change order adding additional days for completion of work. The General Condition governing change orders allowed some, but not all, site direct overhead expenses for delay, and disallowed all home office expenses. The same General Condition contained a subsection allowing a fifteen percent markup for overhead and profit. Martin Brothers' claim included $225,937.40 in site delay damages and $204,305.16 in home office delay damages. Based on the language in the relevant General Conditions, VMI agreed to pay only $99.646.20 in site damages and refused to pay any home office damages.
At the trial court level, VMI successfully convinced the Circuit Court that the contract's terms, including its markup provisions, amounted to "liquidated damages," one of the specifically enumerated exceptions in Virginia Code Section 2.2-4335 (B). The Virginia Supreme Court didn't buy this argument, going right back to its decision in Blake Construction. The Court reiterated that Section 2.2-4335 "means what it says":
Any provision…to waive, release, or extinguish the rights of a contractor to recover costs or damages for unreasonable delay in performing [a public construction contract]…shall be void.
The only exceptions to this broad language are those specifically enacted by statute, including Section 2.2-4335 (B):
provisions allowing a public body to recoup costs for delay caused by the contractor, subcontractors, and their agents and employees;
notice requirements;
liquidated damages; and
arbitration or other forms of alternative dispute resolution.
In analyzing whether the terms of the contract were in fact a liquidated damages clause, the Virginia Supreme Court asked whether Martin Brothers and VMI had actually entered into an agreement for the calculation of delay damages. VMI argued that the claimed home office expenses and all site expenses beyond $99,646.20 were included in the markup provisions, amounting to an agreed method of calculating the delay damages, and therefore a valid and enforceable liquidated damages clause.
The Court saw past this argument, pointing out that the markup provisions compensate Martin Brothers for added work required by VMI's change order, but provide no compensation at all for extra expenses resulting purely from the delay. For instance, if VMI issued a change order requiring extra work, and Martin Brothers was able to complete the extra work on time, Martin Brothers would be entitled to its fifteen percent markup. However, if the extra work delayed the project by a year, Martin Brothers would still be entitled only to its fifteen percent markup, and nothing at all for the delay.
The Court concluded that the General Conditions with its markup provisions were not actually an agreed formula to calculate delay damages, and therefore not covered by Section 2.2-4335 (B)'s liquidated damages exception. Because the terms of the contract that VMI relied up acted as an absolute bar to most of the delay expenses incurred by Martin Brothers, the Court declared those terms void and unenforceable as against public policy.
In the wake of Martin Brothers, public bodies will likely become more and more creative in drafting supposed "liquidated damages" provisions. Take comfort in the Virginia Supreme Court's and the General Assembly's strong protection of a contractor's right to delay damages in public contracts, and carefully scrutinize these provisions before you sign a contract.