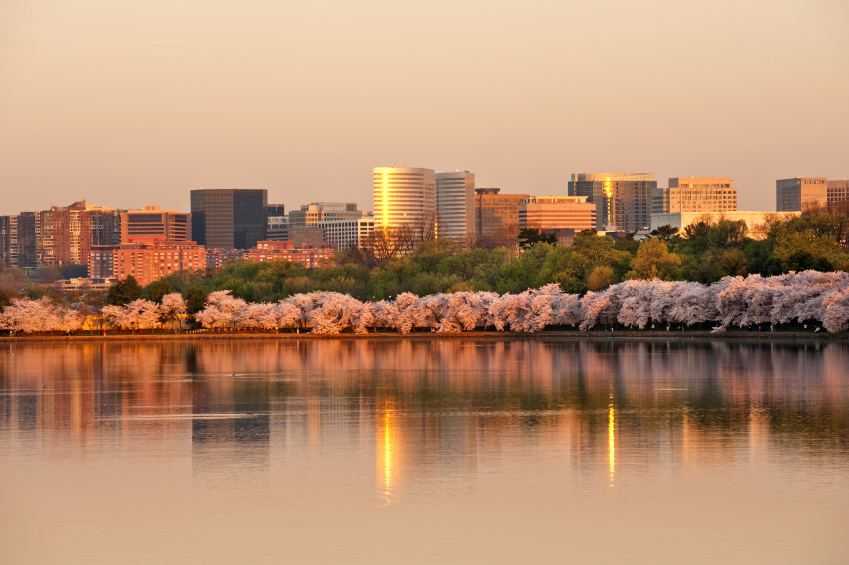 Over the past year and a half, Arlington County has been working to update the Rosslyn Sector Plan, which is the guiding planning document for Arlington, Virginia's downtown neighborhood of Rosslyn. This would be the first major update to the Rosslyn Sector Plan since 1992, although small area updates were approved by the Arlington County Board in 1999, 2003 and 2008.
Step one of the update required the formation and approval of guiding principles and recommendations for future planning efforts in Rosslyn. On April 12, 2014, the county board approved the Rosslyn Plan Framework.
The Rosslyn Plan Framework is designed to meet two ends. First, it sets recommendations and policy guidance through articulated vision principles and policy directives that will be used throughout the Rosslyn Sector Plan update. Second, the Rosslyn Plan Framework will ultimately become part of the updated Rosslyn Sector Plan – formally integrating the framework's policy guidance into Rosslyn's planning directives.
The Rosslyn Plan Framework sets out six vision principles serving as "aspirational statements" about Rosslyn's future development. These include:
Making Rosslyn a global destination with a vibrant skyline.
Establishing multiple transportation options to access Rosslyn.
Creating a walkable neighborhood.
Consideration of surrounding areas through building form and access to housing.
Establishing a network of parks, open spaces and trees.
Inclusion of a mix of people and activities.
The policy directives support the vision principles and focus on transportation, public parks and open space, urban design, land use and sustainability, and building height and form.
Transportation directives focus on increasing transportation options, access, and circulation within Rosslyn, ultimately based on the Rosslyn Multimodal Transportation Study. The public parks and open space directives are meant to create public open spaces and connections to existing assets, like nearby federal parks and existing open space.
The land use directives focus on creating a mix of uses in Rosslyn's Coordinated Redevelopment District. The area currently skews heavily toward office uses with limited retail to support housing options.
Finally, the building height and form directives are designed to create transitions between Rosslyn and surrounding neighborhoods by limiting building height and protecting certain "view corridors" from the Central Place building's Observation Deck.
With the Rosslyn Plan Framework in place, Arlington County Staff and the Realize Rosslyn Process Panel will continue to step two of the Rosslyn Sector Plan update. In step two, staff and the process panel will design and propose specific policy updates within the Rosslyn Sector Plan. This public process is expected to work through the end of 2014.