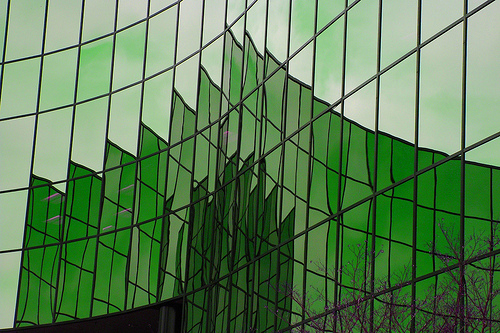 I am pleased to invite everyone to attend the upcoming Trends in Building Green Seminar on January 21, 2010.
Date: January 21, 2010
Time: 9:00 am – 12:00 pm (breakfast 8:30 am)
Location: National Rural Electric Cooperative Ass'n
4301 Wilson Blvd., Arlington VA 22203
A full listing of speakers and information is available, but the main topic is on green buildings and energy. I will be speaking on some of the historical energy related issues with LEED structures, the attention they have received, and what this may translate to in the future both for LEED and liability exposure; these topics have received a lot of interest and commentary generally, and we have also commented on them frequently here.
Anyone interested in attending should RSVP to Nancy Shipley of Rutherfoord by Tuesday, January, 19 at 703-813-6575, or nancy.shipley@rutherfoord.com.
Image by Wonderlane