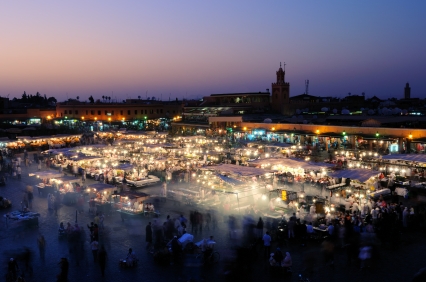 A recently completed study by Arlington's Retail Task Force outlined some interesting conclusions for ground floor retail, suggesting something contrary to the status quo of conventional urban planning thought . Traditionally, in Arlington County, as well as other urban jurisdictions, it has been a moot argument that good urban planning require ground floor space to be used almost solely for retail, or other similar uses that are thought to improve the pedestrian experience and serve the immediate vicinity's every-day needs. Quite frankly, ground floor retail is simply expected by jurisdictions for almost all urban projects.
The study was a holistic review of modern retail policies that would be of value to any urban locality, focusing not just on any one piece of the puzzle, but instead on economic development/jurisdictional competitiveness, urban planning and transit goals, availability of space to both national and local retail businesses, and the cold, hard numbers that are the result of current land use policies in Arlington County. The report concluded that "[r]egional retail destinations, including Tysons Corner, Old Town Alexandria and Georgetown are siphoning sales within a very mobile and competitive market. Whereas Arlington's land use policies have successfully concentrated development along Metro corridors, our 'retail everywhere' policy – the requirement for first floor retail in nearly all new development – has inadvertently resulted in producing marginal retail spaces in problematic locations…." as well as an overcapacity of retail space. The report provides that "[s]uccessful retail cannot be located just anywhere and everywhere. Retail needs sufficient concentrations and massing to build and benefit from synergies and to attract a solid customer base. Spreading retail away from these concentrated nodes dilutes its ability to work cohesively."
These are a pretty dramatic conclusions, given that virtually all ground floor space of virtually every project, for the past decade or so, has been absolutely required to be retail space. Clearly, empty retail space that cannot be filled fails to provide any of its intended benefits, and requiring "retail everywhere" may very well have had the opposite of its intended effects. Empty retail space is not good planning, and is hardly engaging to the pedestrian. Clearly, nobody wins when space sits empty.
So what does the report suggest as solutions? Here are the recommendations in a nutshell: (i) focus retail uses in planned retail nodes that provide the convergence of transit/accessibility options (including both walk-ability, transit, and yes, convenient parking), retail density, and retail business mix necessary for sustainable retail success (ii) broaden the definition of "retail" in the Zoning Ordinance to allow not only classical retail uses, but also other uses that would achieve and/or compliment the same intended planning and economic results, such as studio and service uses, etc., (iii) allow additional flexibility for signage necessary to allow retail businesses to succeed, and (iv) allow more flexibility in first floor building design during the County's special exception processes so that tenant space is more readily and efficiently adaptable to attract prospective tenants.