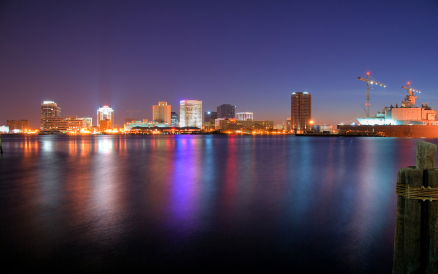 As noted earlier today, we had the opportunity to post on the Construction Law Musings blog today as a guest blogger. The post discusses litigation involving the failed Granby Tower project in Norfolk, Virginia – Norfolk inhabitants will likely know this project as the excavated hole in the ground downtown filling with water for the last couple years.
Here is a partial excerpt of the post:
A recent Virginia case once again demonstrates that contract terms matter. An unusual financing term allowed the owner of a project a complete escape from any liability on a project despite significant work being performed. The opinion from the Circuit Court of Norfolk involved five separate cases consolidated together, four claims by subcontractors and one by the general contractor Turner. All five cases hinged on an unusual financing clause in Turner's contract with the owner. The provision stated:
This Agreement and any liability … of the Owner (other than liability …. for Preconstruction Services) shall be subject to and expressly conditioned upon the closing by the Owner, and the initial funding by its lender, of the construction loan (on terms satisfactory to Owner) and Owner shall have no obligation or liability to [Turner] for any costs for the Construction Phase under this Agreement unless such construction loan closing is completed.
The court found that despite significant efforts, the owner was not able to procure such financing. Substantial construction work started, including excavation for the project, without actual financing in place. Multiple subcontractors filed liens and filed suit to enforce the liens, as did Turner. The court found that the contract clause completed absolved the owner from liability. The court further ruled that the subcontractors could not recover. Virginia statutes provide that a subcontractor cannot lien a job for amounts in excess of what the owner owes to the general contractor. While often described as "the owner only pays once", the court held that the owner's total defense to Turner's claims similarly buried the subcontractors' lien claims.
Please visit the link above to see the entire post!