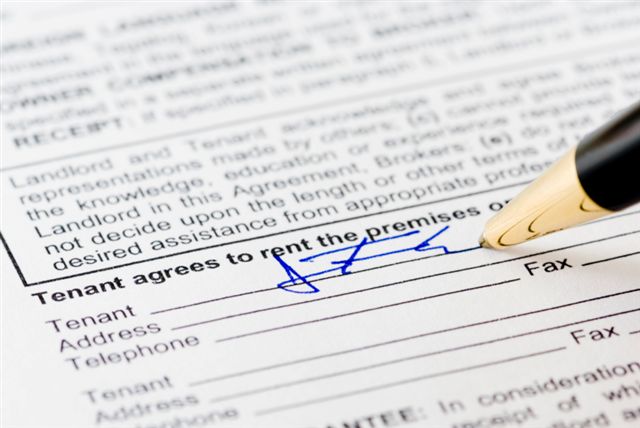 A Letter of Intent is a document that outlines the general terms and conditions of an agreement between parties before the agreement is finalized. In real estate deals, a Letter of Intent are typical before entering large leases or an agreement to buy or sell commercial real estate. Letters of Intent are typically not binding on the parties, but can be if the parties so desire. Other times, just certain provisions of the Letter of Intent will be binding and enforceable, such as confidentiality provisions, covenants to negotiate in good faith or covenants providing for the exclusive right to negotiate. We can save a discussion of what makes a Letter of Intent binding or non-binding for a later blog post. But suffice to say that Letters of Intent have been a common source of litigation, and that there is a wide spectrum between binding and non-binding Letters of Intent that depends on the language in the document.
Some of the key elements and purposes of a Letter of Intent (or a "LOI") are as follows:
A. Establish Fundamental Business Deal. An LOI allows the parties to negotiate the key terms of a business deal and give the parties assurances that there is a mutual understanding. Negotiating a 2-6 page LOI written from a businessman's perspective is much faster, less complicated and, even if an attorney is involved, considerably less expensive than proceeding directly to a purchase contract or lease.
B. Tying up Property. With proper provisions, a purchaser or tenant may be able to tie up an available site using an LOI by providing that the owner/lessor will not negotiate with any other party once the LOI is executed.
C. Determine Whether a Deal Can Be Made. If you can't come to terms on the LOI, then you have saved considerable time and expense that would have been spent futilely negotiating the larger and more complex agreement.
D. Establish Confidentiality. Often one or both parties want to ensure that the negotiations will remain confidential.
E. Good Faith Negotiations. Once the LOI is executed, the law (or the express language in the LOI) may require the parties to negotiate the contemplated business transaction in good faith.
F. The Desire to Have Certain Binding Terms. In the haste to make the LOI non-binding, the parties must take care not to overlook certain critical terms on which they intend the other party to be bound (confidentiality; exclusivity).
G. Critical Business Issues. It is vital to verify that the LOI covers all points that the other party will deem material and critical when the binding agreements are negotiated. For example, in a commercial lease, if the right to relocate the tenant is essential to the landlord, the relocation rights should be addressed in the LOI, and not raised for the first time in the lease negotiations.
H. Non-Routine Provisions. Carefully review LOI terms that are not of a routine nature. For example, if a purchase agreement is to be completely "As Is", without any surviving representations, or an offer to lease disclaims an operating covenant.
I. Fundamental LOI Provisions. It is best to get your attorney involved in the Letter of Intent stage of negotiations, because important business and legal issues can be resolved during that state. It is very hard to negotiate away from an agreed-upon business or legal point set forth in a signed letter of intent. At a minimum, the following provisions should be included in a comprehensive letter of intent for purchase and sale agreements, and leases, respectively:
Purchase and Sale Agreements:
· Property description.
· Purchase price.
· Payment terms (if there is owner financing) and deposit.
· Closing Date.
· Due diligence period and inspection rights.
· Contract contingencies.
· Deal specific issues — rezoning, rollback taxes, etc.
· Confidentiality.
Leases:
· Premises description.
· Term and renewal options.
· Rent (including increases)
· Other expenses.
· Use.
· Assignment and subletting rights.
· Parent company guaranty (if required).
· Exclusives (in retail leases and some office leases).
· Co-tenancy requirements (in retail leases).
· Tenant Improvement allowance.
· Signage.
· Relocation Rights.
· Confidentiality.