Please contact commercial leasing attorney John Kelly jkelly@beankinney.com should you have any questions concerning this article or require assistance.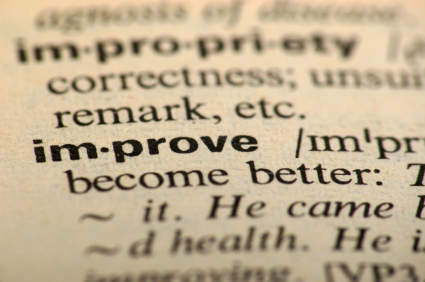 Earlier this year, Judge Bellows of the Circuit Court for Fairfax County found that repairing and replacing exterior building components including terrace soffits did not constitute an "improvement" for purposes of Virginia's statute of repose. Now another court has limited what can constitute an "improvement" under Virginia's mechanics' lien statute.
In Summit Community Bank v. Blue Ridge Shadows Hotel & Conference Center, LLC, et al., Civil Action No. 5:10-CV-00005, Judge Conrad of the United States District Court for the Western District of Virginia (Harrisonburg Division) was confronted with whether furnishings including sleeper sofas, chairs, lamps, tables and art prints were properly claimed as "improvements" in a mechanics' lien under Virginia Code Section 43-3.
Judge Conrad began by pointing out that the General Assembly has failed to define the word term "improvement" in Virginia's mechanics' lien statute. Looking at Subsection A of Section 43-3, a mechanics' lien is available for materials used in the "construction, removal, repair or improvement" of "any building or structure." Judge Conrad reasoned that the "construction, removal, or repair of a building each results in a change to the actual building, not simply the building's potential use or function," and theorized that there must be a
greater connection between the materials furnished to improve the building or structure, and the building or structure itself. In other words, it is not sufficient for materials to simply add value to a building by their mere presence without any further connection to the building.
Judge Conrad concluded that a mechanics' lien was not appropriate for the furniture at issue because the furniture had no real connection to the building itself other than its mere presence.
In reaching this conclusion, Judge Conrad had to grapple with a Virginia Supreme Court case, Moore & Moore General Contractors, Inc. v. Basepoint, Inc., 253 Va. 304, 485 S.E.2d 131 (1997). In Basepoint, the Virginia Supreme Court ruled that cabinets that had been installed and later removed from the building were properly the subject of a mechanics' lien. Judge Conrad focused on the fact that the Virginia Supreme Court in Basepoint found that the cabinets, although removable, had initially been "installed and added value to the structure" itself. Therefore, the cabinets had actually been incorporated into the building. By contrast, the furniture in Summit Community Bank was not intended to be, and had not been, installed or incorporated into the building.
This is yet another lesson learned in the world of Virginia mechanics' liens. Mechanics' liens are an incredibly convenient way to recover costs, but the Virginia's mechanics' lien statute is a landmine for the unwary. And this is not only due to what kinds of materials will support a mechanics' lien. Even more important are the very strict deadlines and procedures you must follow to properly file a mechanics' lien. When in doubt, get advice right away!