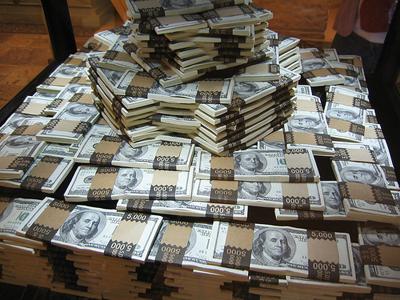 As reported today by Virginia Lawyer's Weekly, seven Virginia families were awarded $2.6 million in damages by New Orleans federal Judge Eldon Fallon. The whopping verdict allowed recovery of extensive damages, but denied recovery due to loss of value stigma damages to the homes in question. In addition the opinion contains a number of interesting points and wrinkles that are worth highlighting.
The case was tried by default against the defendants. A number of other interested parties initially intervened, then dropped back out of the case.
The case issued extensive scientific findings regarding problems with Chinese drywall (pp. 12-16); time will tell how much portability this court's factual findings have, particularly in light of the empty defense table. The court's opinion suggests there was defense expert information presented for consideration by the intervenors.
The plaintiffs were able to convince the court that the drywall caused their home to be classified as a "severe industrial corrosive environment" (pp. 20-21) … not exactly the place you want to raise your kids!
The court found that even in homes with mixed Chinese and non-Chinese drywall, all drywall needed to be removed. This was both more efficient and eliminated identification problems.
Similarly, the court found that all electrical wire, copper piping, HVAC units, and extensive numbers of electrical equipment and appliances needed to be removed and replaced.
Carpet, hardwood flooring, counter-tops, bathroom fixtures, trim, insulation, and cabinets need to be replaced; tile flooring that is damaged during remediation would also need to be replaced.
Post remediation, HEPA filtering and independent testing and certification is required.
The court calculated the remediation cost average at $86 per square foot.
The court analyzed each home owner's situation and awarded damages for repair costs, loss of personal property, economic losses caused by the disruption (such as foreclosure and bankruptcies), alternative living arrangements, and loss of use of the homes and personal property.
The court found that stigma loss of value damages were speculative and that the situation was repairable. As such, the court refused to award damages on this point.
This is a very significant verdict. It remains to be seen how the plaintiffs will covert this verdict into recovering actual dollars.
Image by xxandyshredxx