Our Office
2311 Wilson Boulevard
Suite 500
Arlington, VA 22201
T: 703.525.4000
F: 703.525.2207
info@beankinney.com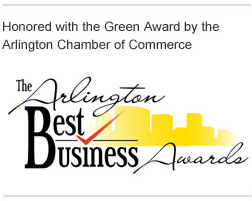 Bean, Kinney & Korman is conveniently located in Arlington, Virginia less than two miles from Washington, D.C. and Maryland. Our office address is 2311 Wilson Boulevard, near the Court House Metro station.
Hours and Welcome
Bean, Kinney & Korman Office Hours
Our physical office is open from 9:00 am – 5:00 pm, Monday through Friday. Our #1 priority continues to be the health and well-being of our employees, clients, and visitors. In accordance with CDC and OSHA guidance, the following measures are in place to help protect everyone:
Masks must always be worn, regardless of vaccine status. If you do not have a mask with you, we can provide one.
Social distancing (6 ft. apart) should be maintained, regardless of vaccine status.
Please review

Carr Properties Building Policies and Protocols

for additional information.
If you need to reach an attorney, you can always contact them directly by searching our directory for their contact information or call 703-525-4000.
Thank you for your cooperation and understanding.
Visit our COVID-19 Resource Center for latest updates and insights.
Directions
FROM ROUTE 50 EAST OR WEST
Take the Courthouse Road Exit. At the third traffic light make a left on Wilson Blvd. Building 2311 is on the right.
FROM WILSON BOULEVARD
Take Wilson Blvd. to 2311 on the right. The parking garage entrance is located on the N. Adams side of the building. Pull ticket to enter and park in designated spots on the left at the bottom of the garage entrance ramp or as directed by the One Parking attendant.
FROM I-66
Take Exit 72 (Spout Run, Lee Hwy) and make a right at the light. Go through several lights and turn right onto Veitch Street (0.3miles). Then turn right onto Wilson Blvd to 2311.
FROM DC
Take the Key Bridge to Wilson Boulevard (then refer to the Wilson Blvd. West Instructions) OR take the Roosevelt Bridge to Route 50 West (then refer to the Route 50 West instructions) OR take 14th Street Bridge to Washington Boulevard to Route 50 East (then refer to the Route 50 East instructions)
FROM THE BELTWAY
495, take I-66 East (then refer to the I-66 instructions)
METRO
Take the Orange Line to the Courthouse Metro Station. Coming out make a left onto Wilson Blvd. Look for #2311, next to the Hyatt.
Parking
As a guest or client of Bean, Kinney & Korman, your parking can be validated if you choose to park in the 2311 Wilson Blvd. parking garage. A printable map of local area parking options can be found here.
2311 Wilson Blvd.
Arlington, VA 22201
Hours: M – Th from 6am – 10pm, Fri from 6a to Midnight, Sat from 11am – Midnight, Sun from 10am to 6pm
Access: Accessed from N. Adams (Hotel side) of 2311 Wilson
Management company: One Parking
Phone: 202-870-4723