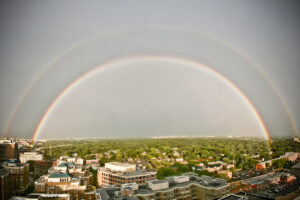 The Arlington County Board recently approved, with a few exceptions, the proposed amendments to the Arlington County Zoning Ordinance. The amendments to Articles 1-18 and Appendices A and B, to incorporate a use classification system; update use tables and definitions; update use standards, including new standards for short term uses and accessory uses; allow off-site parking for day care uses; allow by-right interior repairs and alterations to nonconforming buildings and structures in R-districts; and incorporate other minor updates throughout the Ordinance to codify administrative practices, increase clarity and consistency and correct errors, were unanimously approved.
This latest approval signifies the final phase of the zoning ordinance update process which has been ongoing for four years. The phased updates were not intended to change the substance of the Ordinance, but rather reformat the text, making it more user-friendly and contemporary.
This latest phase introduced use classification tables and focused on updating the format of the text. In addition, it introduced a process which would empower the Zoning Administrator to authorize certain short term uses throughout the County. Typically a change in use requires a certificate of occupancy and review by zoning. It's been a struggle to address short term uses where the standard review time may prove burdensome. By allowing the Zoning Administrator to approve short term uses and activities, the Ordinance is more flexible to allow for creative uses of vacant space in site plan areas. Such short term uses have included: cafes, art galleries and studios, and pop-up uses such as parks.
The majority of the amendments and updates, as proposed and advertised, were approved by the Board. However, the Board did agree to revisit the discussion regarding short term uses and table changes to dry cleaner uses and accessory use regulations until its meeting in April.
The approved amendments will be effective April 6, 2015, with exception of the amendments permitting more liberal interior repairs and alterations by homeowners in R-districts which go into effect immediately. Each of the deferred topics will be re-advertised for reconsideration by the Planning Commission and then the Board again in April.