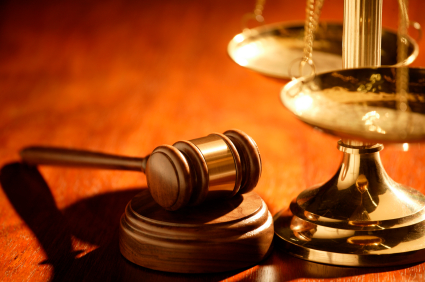 Here is a new sampling of cases in which the Virginia Supreme Court has recently granted appeals.
In April, the Court granted the petition for appeal in Studio Center Corporation v. WKW Construction, LLC, Record No. 092257, challenging the ruling of Judge Shockley from the Circuit Court of the City of Virginia Beach. Studio Center is contesting Judge Shockley's holding that Virginia Code Section 54.1-1115(C) applied when the unlicensed contractor admitted it knew Virginia law required a license, but did not realize that it could not use someone else's license. This case should give us some much needed guidance on Section 54.1-1115(C)'s requirement of "good faith" and "actual knowledge."
What "Case Watch" would be complete without an appeal involving one of my favorite topics – BPOL tax! In March, the Court accepted the petition for appeal in Ford Motor Credit Company v. Chesterfield County, Record No. 092158. This case will delve into, among other issues, when a tax payer can take a deduction for out-of-state gross receipts under Virginia Code Section 58.1-3732(B)(2), and when it is appropriate to use the default apportionment method in Virginia Code Section 58.1-3703.1(A)(3)(b) to measure the tax payer's gross receipts.
In January, the Court also granted the petition for appeal in AMEC Civil, LLC v. Commonwealth of Virginia, et al., Record No. 091662. AMEC Civil designated no less than twenty-two assignments of error, with the Commonwealth designating seven assignments of cross-error. Much of the debate revolves around whether AMEC was required to give VDOT written notice of its claims at the "beginning of the work," or whether AMEC could have given notice at the "time of the occurrence" under Virginia Code Section 33.1-386, whether that notice requirement could be satisfied by VDOT's actual notice, and whether VDOT must show prejudice by any delay in providing notice. Some of the other issues involve whether sustained elevated lake levels constituted a differing site condition, and whether VDOT had a reciprocal duty to provide AMEC notice of that condition under the contract.
As always, stay posted!