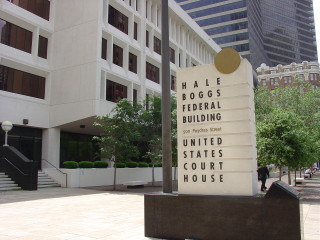 I spent this weekend thinking about the significant victory for Virginia home owners in the Chinese drywall litigation that was tried as part of the pending class action in New Orleans. It may have mattered quite a bit that this ruling was issued in New Orleans as opposed to Virginia.
I run the risk of delving into legal complexity, but it is necessary here to understand these issues. We have talked about the economic loss rule several times here, in particular as it relates to products liability cases, and implications of classifying damages in such cases. Those interested in design and construction issues in Virginia absolutely need to understand the economic loss rule. The contours of this rule define who can whom and for what. This rule is heavily briefed, argued, and litigated and can mean the difference between a big payday and a big goose egg.
It is clear in the Chinese drywall case that the home owners purchased a single unitary home from various builders and that one part of the home (the drywall) damaged others (piping, wiring, HVAC, et c). There is a strong argument these cases fall under the clear mandate of the seminal Virginia case on this topic, Sensenbrenner v. Rust, Orling & Neale. At least as to the home repair issues, the Sensenbrenner case would potentially eliminate all of the negligence based property damage theories of recovery for home repairs.
The remaining theories of recovery against remote manufacturers would be for breach of UCC warranties. The next layer of analysis would be to evaluate whether the repair costs claimed are direct damages or whether they were consequential damages requiring privity of contract that are thus barred. The products cases in Virginia have stuck to the statutory measure of direct damages which is the difference of the value of the product as warranted versus as delivered.
Reading the court's opinion issued last week in the drywall case, the court never discussed any of these issues. The court discusses Virginia law, property damage, and recoverable measures of damages for property damages at length. The economic loss rule is never mentioned, nor is the Sensenbrenner case, nor is the UCC line of cases on direct versus consequential damages. Reviewing the cases and our previous posts, this case may have turned out very differently if tried in a Virginia court.