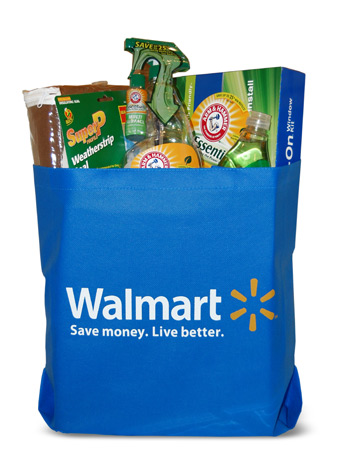 Improving sustainability does not mean just increasing costs. Indeed, the best thinkers in the sustainability dialogue understand and embrace the need to include economics and profitability into the equation. This is particularly true in the current economic environment.
Despite these challenging times, Walmart has continued to move forward with its global sustainability initiatives and indeed has even increased its goals. Its recent 2010 Progress Update released this month reflects extensive progress in some areas, moderate success in other, and on-going work. This is not an isolated example, such as use of LED lighting for a store or two. Instead, Walmart reports it has completed its design of a viable store prototype that is up to 25-30% more efficient and produces up to 30% less greenhouse gas emissions than its baseline 2005 store design. Walmart has already opened multiple high efficiency structure prototypes. Other progress reported includes:
Improvement of shipping fleet efficiency by 60% compared to the 2005 baseline fleet
Redirection of 64% of store generated waste via recycling in the US
Reducing greenhouse gas emissions at existing stores by 5.1% towards a goal of 20% reduction by 2012
The most interesting thing to watch will be the development of the Sustainable Product Index. Walmart is requiring its vendors to participate in development of the index which will identify suppliers "instrumental to our sustainability progress." Walmart certainly has tremendous leverage with its suppliers and does not appear shy about pushing this initiative downstream into its supply chain. Walmart's efforts to compel its vending and supply chain to get on the sustainability bandwagon is the arena where its gigantic economic footprint will yield the most impact.
It may be a bit controversial to call Walmart a leader in sustainability, but it is very clear that Walmart's initiatives are serious, detailed and worthy. There is still a long ways to go implementing these changes, reducing packaging, and finding a way to balance corporate growth and profits against sustainability. Still, Walmart is clearly taking serious steps and making serious investments in sustainability. With regards to energy efficiency in particular, these investment will only reap bigger economic benefits over time as the economy improves, demand increases, and energy pricing increases accordingly.
What do you think of Walmart's efforts?