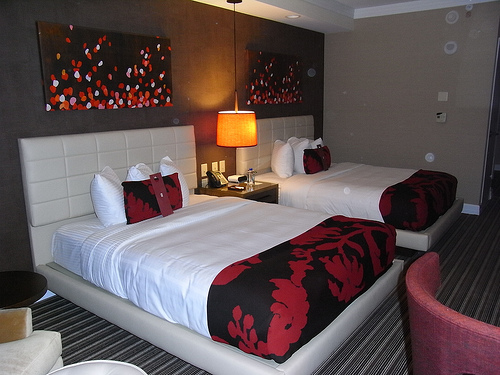 A post this weekend by our friend Andrea Goldman raises the interesting question of "why bother with LEED certification"? The post highlights a recent profile on the highly sustainable Hutton Hotel project in Nashville which elected to forego seeking LEED registration and certification. In particular, Hutton Hotel representatives are quoted as saying:
Doing the government documents alone cost $50,000. Also, the paperwork is so complicated you have to hire an expert to do it. They make the certification a little onerous so everyone won't pile on. You also need engineers that do testing. It's a whole process.
If the goal truly is to develop more sustainable, energy efficient and better performing buildings, perhaps that is where a project's generally limited resources should be directed. The question is how less technically savvy owners, developers, and even perhaps government officials are able to evaluate how "green" are these buildings. USGBC has been able to carve out a niche and indeed expand that niche into widespread identification of LEED being synonymous with green building and presenting LEED as the most credible source of third party validation of green design and construction.
The questions raised by Hutton Hotel are not unique. Indeed, last week I had a long conversation with a longtime client who builds very upscale homes. He remarked that their design and building practice had "been what people are calling green now" for years. He added that LEED did not make sense for them because of its lack of teeth regarding energy performance. These comments echo the themes of our earlier discussions regarding critiques of LEED and energy performance, its efforts to incorporate post-occupancy energy reporting, and the changes in credit emphasis in LEED 3.0.
In the end, the ability of LEED to succeed relies upon its stance as an accepted source for third party validation is critically dependent on its ability to maintain credibility. It is for this reason that the recent critiques of energy performance of LEED certified buildings and the USGBC's efforts to address energy performance issues are so important to USGBC's long term success. It seems to us that in addition, third party validation relies in part on the market necessity to "prove" a project is green rather than having a knowledgeable marketplace already in position to make that evaluation on its own. As marketplace knowledge and information improves, perhaps the need for third party validation begins to erode over time.