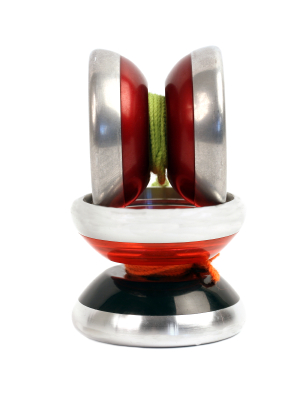 In 2008, the United States Green Building Council (USGBC) announced it was planning to shift its internally run certification of buildings to independent certifiers administered by a sister non-profit, the Greeen Building Certification Institute (GBCI). A speaker at an USGBC – National Capital Region event declared last Wednesday that USGBC was taking steps to reverse this direction and bring the LEED certification process back in house to USGBC.
The outsourcing to GBCI and third party certifications was initially described as adding greater independence. Commenters also discussed the potential for removal of conflicts of interest, first with the initial transfer of testing and accreditation from USGBC to GBCI a year prior to the transfer of certifications. Last year, USGBC faced reports of significant delays in the certification process. Most notably, our friend Vandana Sinha of the Washington Business Journal reported in May 2009 on, "a backlog of hundreds of LEED certification requests that has stretched processing periods from what should be five weeks to closer to five months." USGBC touted the new shift to GBCI, coupled with extensive additional managed third party reviewers, would wipe out the backlog by June 26. As detailed in our article for ABC-Metro, "Green Overgrowth", review times were still estimated by USGBC staff at twelve weeks in August 2009.
We have not heard much anecdotal grumbling over review times in the last few months. GBCI staff indicated last week that review times generally are within the estimtaes of 25 business days for preliminary construction phase reviews and 15 business days for final construction reviews. Assuming this is true, it appears that the backlog as been worked off. How much is due to efficient adminstration as opposed to an evaporating construction pipeline due to the tanking construction economy is a valid question.
It is against this historic backdrop that we must view the casual bombshell dropped by Stuart Kaplow during the USGBC – NCR event last week. Mr. Kaplow is the Chair of USGBC Maryland. Mr. Kaplow also described some specific struggles and frustrations with the certification process in the wake of GBCI administration where credits were misinterpreted by reviewers and historic positions were ignored during the process.
This is admittedly preliminary information I have heard and digging around on line produced nothing. There certainly is no official announcement or position expressed by either USGBC or GBCI. This raises some questions for our readers:
What have your experiences been with USGBC versus GBCI administered certifications?
Have the review times in fact come back down to the promised time frames? If so, is this a function of more reviewers or the economy?
Assuming the information is correct, is this a transfer of just administration of the program, or is the outside third party certification piece in question as well?
A special thinks to ABC for permission to reprint our piece from Building Washington, Volume 24, No. 3.
Update (2:00 pm est, 3/22/2010): In our comments, the GBCI has provided an official response to our blog post. For the benefit of our readers who follow the blog post by RSS feed, here is the first paragraph of that reply (please click through to the post to see the complete comment):
There has been some misunderstanding about recent process changes at GBCI, the third party that provides certification for LEED projects. GBCI is bringing the technical review of project documentation in house over the next two years rather than continuing to manage the process exclusively through other certification bodies. This move will allow us to have closer technical oversight of reviews and more direct communication with our customers to ensure consistency and clarity throughout the process. This doesn't change anything project teams are doing now.
We appreciate the comment and clarification, as well as the delicious nuance this adds to the discussion. It appears that:
The plan is not to transfer control back to USGBC from GBCI for the LEED certifications as initially indicated during the presentation discussed above; however,
It appears there are in fact substantive and substantial changes anticipated to the current certification regime;
GBCI in fact is taking at least some level of technical review back "in house";
I am struck in particular by the "ensure consistency and clarity throughout the process" language … that suggests that process changes were needed to reign in and create consistency amongst the various third party outside bodies. While the detail is shifted a bit, that clearly fits with Mr. Kaplow's description of process and credit review issues.
Thanks to USGBC and GBCI for responding so promptly and providing an update on this important topic!!