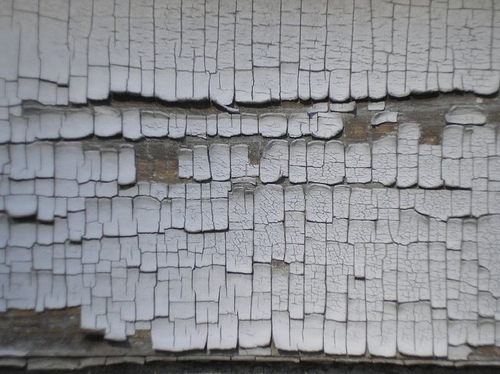 The next wave of the EPA's lead paint regulations take effect on April 22. These regulations will impose new training, certification, work practice and record keeping requirements on contractors performing renovations on structures built prior to 1978.
Reports that we are hearing indicate that the EPA's roll-out of the program has been less than clear. Some people have struggled to find sufficient openings or available training classes. Our friend Sean Lintow (@slsconstruction on twitter) reports that in some states, the state governments are taking over the certification process with EPA's blessing, throwing the validity of currently issued certifications into question.
A number of people have asked me specific, important questions which I would like to give my take on, which can be viewed below the break:
I would also invite our readers to chime in because this is uncharted territory here so feel free to debate if you think my take is wrong!
Do the regulations apply to projects that are underway? Yes – I see no exception or grandfathering in the regulations for existing projects. 745.81 provides that no firm may perform or offer to perform renovations without a certification.
Can I simply use certified subcontractors as a general contractor? No – 745.80(b) requires that firms performing renovations be certified, and the renovation definition is very broad. You may be able to delegate some of the specific on-site responsibilities to another certified renovator, but it looks to me like all the general contractors require the certification.
What is the testing exception? You can demonstrate through testing that the structure is free of paint over specific lead concentration levels (745.82).
What about the owner's residence? The training requirements (745.90) and work practice standards (745.85) do not apply to renovation of the owner's residence where it is not a child-occupied facility, no pregnant woman lives there, and the owner signs off that the firm will not be required to follow the work practices. This exception does not appear to remove the certification requirements under 745.89, so arguably general contractors on these projects still need certification.
How should I be handling documentation of renovations? You need to follow the record keeping requirements of 745.86 for 3 years. These include documentation of all required tests, notices and acknowledgments. For the work itself, you need to document compliance with the work practices, assignment of a certified renovator to the project, provision of required training to workers, and post-renovation cleaning.
All of this is coming in the next several weeks and contractors absolutely must take this regulation very seriously. I would recommend several steps, by no means exhaustive:
Establish a checklist for verifying the construction date of every structure you are renovating.
For structures built prior to 1978, create a check-list of all required notices, documents, acknowledgments and steps (SLS has a good general timeline to start from).
Update your contracts and subcontracts accordingly to establish certification requirements, disclosure requirements, and clear indemnification provisions where appropriate to address lead paint and regulatory compliance.
Ensure internal compliance with training requirements for the job, namely that the certified renovator provides training for all personnel working on the job and proper procedures.
Document, preferably photographically, compliance with all work standards. For example, take pictures of the required containment and sealing of vents. Keep the pictures!
If you have not signed up for classes or certification, do so immediately! The EPA has 90 days to process, so you run the risk of having a lag time after the regulations take effect April 22.
More info:
Renovators Beware: Lead Paint Regulations Change in April