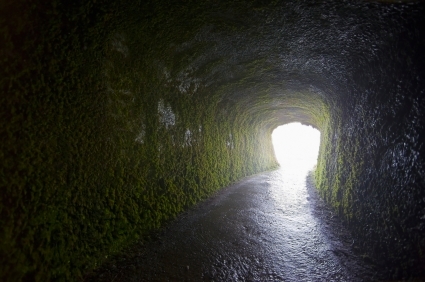 Back on April 14th I blogged about the creation and anticipated operation of the Virginia Defective Drywall Correction and Restoration Assistance Fund (the "DDCRAF") via two new provisions to the Code of Virginia patroned by Delegate Oder this session. If you read that posting you'll recall that the purpose of the DDCRAF is to create a perpetual, non-reverting fund to facilitate the remediation of property impacted by the use of "Defective Drywall" in residential construction, and I promised to find out whether funding was lined up for the DDCRAF yet. Delegate Oder's office has been very responsive and helpful in explaining how they envision funding to come through for the DDCRAF.
The bottom line is that there is no dedicated funding for the DDCRAF at this time. According to Delegate Oder's office, the purpose of the legislation was to "…set up an account where money can be deposited and a process established where money can be distributed to victims of defective drywall… [and] to put Virginia in a position to be able to react immediately if/when funding comes through, either from the Federal Government or from legal settlements." All said, Delegate Oder's office provided that the DDCRAF was "…modeled after the Brownfield Restoration Fund currently in place in Virginia."
Thus, anticipated funding would potentially come from two sources: the Federal Government and legal settlements. At the Federal level, the funding for remediation issues is still being pursued by the Congressional Caucus on Contaminated Drywall, and the financial, health and safety impacts are still being managed and investigated by the U.S. Consumer Product Safety Commission, HUD and the EPA. The concept of using money obtained from legal settlements is that there will need to be an independent place for this money to be deposited and managed. So for the time being, the availability of funding is in the hands of Congress and Virginia's own Congressman Glenn Nye, chair of the Caucus on Contaminated Drywall, and his colleagues in the caucus, to do something creative this session.