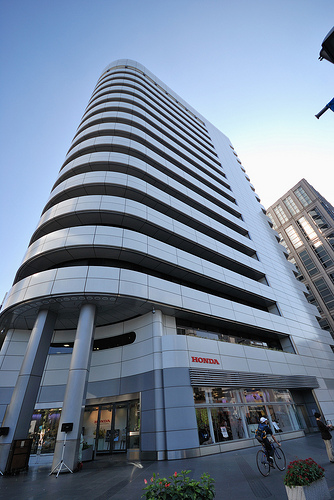 In this Part II, we continue the discussion of Subordination, Non-Disturbance and Attornment Agreements, and suggest ways tenants can protect themselves in the current marketplace.
In past more landlord-friendly markets, landlords strongly resisted giving anything but large tenants (perhaps those leasing 25,000 square feet or more) with excellent financials an executed Subordination, Non-Disturbance and Attornment Agreement at lease execution. Mid-size tenants may have instead received assurances that landlords would use commercially reasonable efforts to obtain an SNDA post-execution on the lender's standard form, and smaller tenants would get nothing other than the automatic subordination provision in the lease. Now, however, not providing an SNDA for even the small tenant taking a few thousand square feet can often be a deal killer. As discussed above, provided its lender would agree to an SNDA, the landlord does not have a strong argument either way. The landlord's main complaint is the extra time and cost of negotiation and the administrative hassle of facilitating the SNDA between lender and tenant. The landlord should be aware of its lender's position on SNDAs and the applicable provisions of its loan agreement before receiving the request from tenant. To make sure this will not be a material issue during lease negotiations, and to save transactional time and costs, it is prudent to set forth the agreement regarding the SNDA in the Letter of Intent, especially if the prospective tenant is concerned about the landlord's financial position.
One caveat for tenants: you must give close scrutiny to the initial draft of the SDNA supplied by the lender. Many form SNDAs amend the lease to take rights away from tenant to the lender's benefit. So while the non- disturbance section of the SNDA is a great benefit to the tenant, other provisions can be problematic if not deleted.
Other than SNDAs, tenants also should consider other forms of protection if they are concerned about the financial footing of their landlord. The landlord has a duty to perform maintenance on the building and, in many cases, is obligated to build expensive tenant improvements. To mitigate the risk of a landlord not being able to fund tenant improvement costs, the tenant could demand security for the tenant improvements cost such as an acceptable letter of credit, or the tenant and landlord could agree to deposit the tenant improvement budget in an escrow account so that the funds will be available even if the landlord were to become insolvent. With respect to general maintenance obligations that the landlord fails to perform, a very strong creditworthy tenant could ask for certain off-set rights, allowing the tenant to perform building repair and maintenance themselves and deduct it from rental payments to the landlord.
In today's economic climate, tenants would be wise to take advantage of these tools to protect themselves.