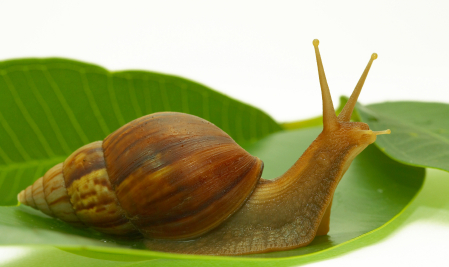 In the recent case of Martin Brothers Construction, Inc. v. Virginia Military Institute [pdf], the Virginia Supreme Court was confronted with whether Martin Brothers was able to claim delay costs, re-examining its 2003 opinion, Blake Construction Company, Inc./Poole & Kent v. Upper Occoquan Sewage Authority [pdf]. This post will review the Blake Construction opinion, and set the stage for the next blog post on Martin Brothers.
Blake Construction presented the Court with its first opportunity to examine a contract limiting delay damages in light of Virginia Code Section 2.2-4335 (A) [pdf], which states in part:
Any provision contained in any public construction contract that purports to waive, release, or extinguish the rights of a contractor to recover costs or damages for unreasonable delay in performing such contract, either on his behalf of on behalf of his subcontractor if and to the extent the delay is caused by acts or omissions of the public body, its agents or employees and due to causes within their control shall be void and unenforceable as against public policy.
The Court analyzed two contractual provisions, easily finding that the first was directly contrary to Section 2.2-4335 and therefore void as against public policy. That provision stated that an extension of time would provide the sole remedy for delay, and that the contractor agreed to make no claim for delay damages for "any sort of delay…for any reason, including but not limited to delay occasioned by any act or failure to act of the Owner."
The rub in the case was the second provision, which tried to temper the blanket prohibition on delay damages. The second provision allowed the contractor to recover "additional compensation for the actual and direct costs" from unreasonable delay caused by the owner or engineer, provided that the contractor complied with notice and submission requirements. The provision also included a definition of "unreasonable delay" as amounting to bad faith, malice, gross negligence or abandonment.
As it should have, the Court began with the plain language of Section 2.2-4335, and the sweeping language by the General Assembly declaring any provision limiting delay damages as void. Viewed through that lens, the Court was not concerned about the language limiting delay damages to those within the owner's control and requiring the contractor to give notice, because these were specific exceptions included in Section 2.2-4335 (A) and (B)(2). The Court was less forgiving about the bar for unreasonable delay damages except upon the owner's bad faith, malice, gross negligence or abandonment, concluding that such a bar was void and unenforceable as against public policy under Section 2.2-4335.
The lesson to take from Blake Construction is to carefully compare any delay provisions in a public contract to Section 2.2-4335. A court is likely to find unenforceable and void delay provisions that go beyond Section 2.2-4335 (B), which specifically allows: (1) provisions allowing a public body to recoup costs for delay caused by the contractor, subcontractors, and their agents and employees; (2) notice requirements; (3) liquidated damages; and (4) arbitration or other forms of alternative dispute resolution.
Two more things to know about Section 2.2-4335: Under Subsection (C), a contractor making a delay claim is liable for a percentage of the public body's costs to investigate, analyze, negotiate, litigate or arbitrate the claim. Under Subsection (D), a public body denying a delay claim is liable to the contractor for a percentage of the same kinds of costs, but only if determined in litigation or arbitration to have been in bad faith.
Stay tuned for the outcome of Martin Brothers in Part II of this post! I'll give you a hint – we'll look at Section 2.2-4335 (B)'s liquidated damages exception.