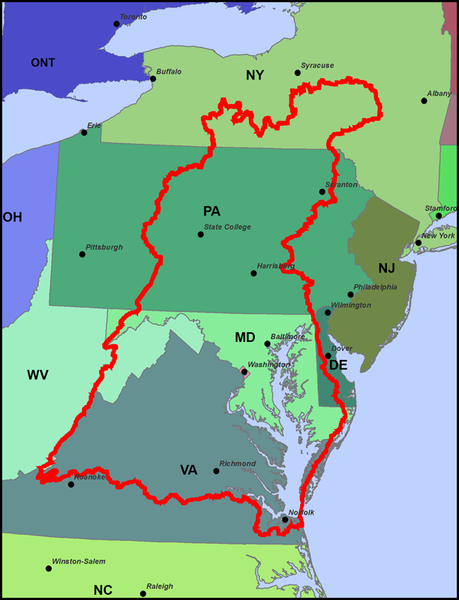 The Environmental Protection Agency is in the process of developing proposed national rulemaking to strengthen its stormwater program. The proposed rulemaking, which was previously announced in the Federal Register on Dec. 28, 2009, could dramatically alter the playing field for development of all types.
This is particularly true in the D.C. region given its placement in the Chesapeake Bay watershed. The EPA has recently proposed sediment limits for the Chesapeake Bay in addition to previously issued limits for nitrogen and phosphorous.
I previously commented on the Bean Kinney law blog regarding Virginia's efforts to regulate stormwater impacts from development, the resulting pushback and modification of those regulations, and the eventual tabling of those regulations in the wake of the election of Gov. Bob McDonnell. Others have noted that the EPA efforts appear to go far beyond the limited regulatory changes proposed and dropped by Virginia.
Supporting developers in their efforts to combat tightening run-off regulations may feel a bit like suing Santa Claus to many, but this regulation could be extremely expensive and burdensome. Some very conscientious builders have indicated to me that the regulations do little if anything to attack primary nitrogen sources, such as air pollution from vehicles, agriculture, or fertilizers used by existing home owners.
As a LEED AP and father of two young children, I am definitely a believer in sustainability in development and construction but a balanced approach is important as is the economy. The building industry is a very easy regulatory punching bag for what is a truly systemic problem.
Commercial developments certified by U.S. Green Building Council under the LEED program may already be subject to some of the requirements to use best practices to minimize construction erosion or even to improve storm water quantity or quality. Some urban localities pay more attention to storm water management issues.
Even so, commercial developers, builders, site work contractors, property owners and the public should study this issue carefully. A dramatic change in stormwater regulations could have very significant cost impacts to the development industry. The regulations will hit an important economic segment that is already beaten down. Worse still, the regulations will hit a market that is very soft and arguably unable to absorb and pass on additional expenses to eventual purchasers or tenants. Interested parties should definitely speak up on this issue early, regularly and often to pass along their points of view.
This article is copyrighted 2010 by the Washington Business Journal, used by permission and originally posted here.
PS – as an interesting post-script, I received an update from ABC this morning that EPA has apparently been forced to make changes in its Effluent Guidelines Limitations in the context of pending litigation. This story is going to continue to resonate and we will provide updates and the change to comment as received.