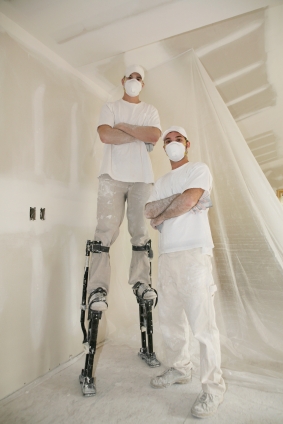 We've got two new provisions to the Code of Virginia as of this last legislative session which create a perpetual, non-reverting fund to facilitate the remediation of property impacted by the use of "Defective Drywall" in residential construction. This fund will be administered by the Virginia Resources Authority and the Department of Housing and Community Development ("DHCD").
According to the bill's summary, the DHCD will "…develop guidelines for the distribution of loans or grants from the Fund to particular recipients. The grants and loans may be used to pay the reasonable and necessary costs associated with: (i) the remediation of a contaminated property to remove hazardous substances, hazardous wastes, or solid wastes, ( ii) the stabilization or restoration of such structures, or (iii) the demolition and removal of the existing structures or other work necessary to remediate or reuse the real property" due to the effects of "Defective Drywall." Kind of makes you nostalgic for underground storage tanks, doesn't it?
So what is considered "Defective Drywall?" Well, it's defined at length in the bill's definitions section, so I won't bore you with all the details, but basically it must have been installed during new construction or renovation between 2001 and 2008 and meet the technical requirements of the definition (i.e. sufficient strontium, sulfur or hydrogen sulfide levels, etc.).
Who can receive loans and/or grants from the fund? Eligible entities for grants appear to only include local governments (who appear to be able to then use these grants to create incentives for remediation), while loans may also be made to local governments, public authorities, corporations, partnerships, or individuals for the remediation purposes. The Virginia Resources Authority will get to determine the rates.
So the legislation is in place creating the fund. What I've learned about government funds though, is that the most important question about any fund is: Is it funded? Well, I don't know yet. But I did shoot the bill's patron, Delegate Oder, an email to see if he could shed any light on how the fund will actually operate for us – we'll let you know when we hear back.