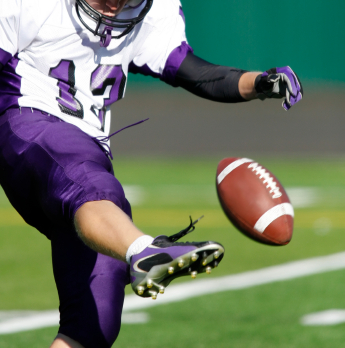 It looks like "Punt" is the name of the game with Virginia tax reform. In a January 5, 2010 blog post and a January 20, 2010 blog post, I discussed four tax reform proposals – all of which the General Assembly has managed to put off until a later date.
Apparently, HB 57 got the most traction. This was the bill proposing to prohibit any locality that had not already imposed a BPOL tax from doing so and prohibiting any increase in BPOL tax rates. The House passed that bill with a resounding 88 to 8 vote, but the Senate referred the bill to the Committee on Finance and continued a vote on the bill until 2011.
The other three votes never even made it to a vote by the House. HB 2 recommended a tax credit for small business taxpayers equal to 10% of eligible investments in personal property and real estate improvements. HB 47 proposed tax credits for companies with telecommuting employees. HB 110 would have allowed localities to decide whether to impose BPOL taxes on a taxpayer's business's gross receipts or on its Virginia taxable income. All three of these bills got stuck in the House Committee on Finance and were continued to 2011 by voice vote.
I have to admit that, of the four bills, I had the highest hopes for HB 110. I'm sorry to see the General Assembly has put off voting on what would have been a welcome amendment to the BPOL tax statute. Hopefully the General Assembly will agree in 2011!
Here is a piece of good news for Virginia taxpayers and Delegate Mark Cole, who sponsored both HB 57 and HB 110. Delegate Cole also sponsored HB 17, which proposed to reduce the limitation period for collection of state taxes from 20 years to 10 years. HB17 passed in both the House and the Senate, and was just approved by the Governor last week. This law will take effect on July 1, 2010.