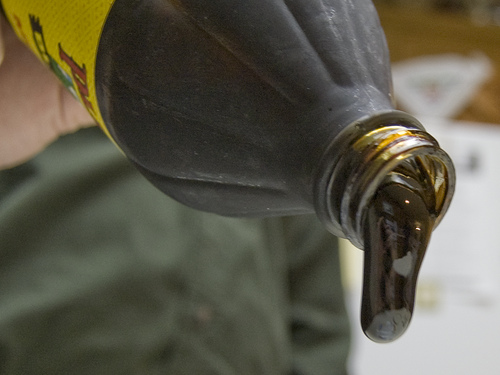 A recent blog post at ENR reviewed recent reports on the spending of transportation related stimulus funding. The post analyzed a report by the House Transporation and Infrastructure Committee detailing where all the states stand on stimulus spending. Readers may recall that back in March we discussed Virginia's lagging in spending its stimulus dollars.
Simply stated, the lagging definitely continues. While I generally avoid editorializing and engaging in much opining here as opposed to reporting and analyzing, this topic truly deserves a rant.
Virginia has huge transportation problems, centrally focusing on lack of funding. These problems are most clear in Northern Virginia and the Tidewater areas. The Commonwealth has failed to pass comprehensive transportation funding since the mid-1980's. Several years ago, the General Assembly passed a highly complex and very ugly budgetting compromise that allowed pre-existing, non-elected regional transportation authorities the power to require transportation related taxes. This structure was thrown out by the Supreme Court of Virginia as unconstitutional under the state constitution and that was pretty much the end of meangingful dialogue and action on transportation funding.
Against this backdrop, we have the ARRA making hundreds of millions of dollars available to spend on pressing transportation needs. Virginia had oodles of specific projects already identified, prioritized and many with complete designs already available simply waiting funding. We have had a complete vacuum of construction projects due to the economy making this a once in a generation bidding opportunity on pricing and also removing scheduling issues for many contractors and subcontractors who would jump to have this work and stay alive. Against this backdrop, we can report as follows:
Virginia has 100% of the stimulus funding out to bid
Virginia has only 64.4% under contract
Only 44.6% of the funding is associated with projects which are "underway"
The Committee ranked Virginia 50 out of 51 jurisdictions, but in the "underway" category we were actually dead last (by more than 5% by the way). We know that more than half of the stimulus fund projects have not even started, and it is a good bet that of those "underway", there is still a significant pile of unspent money on projects that have started but are not completed.
With such a huge transportation problem previously document and identified in Virginia, how was it that the District of Columbia was able to contract 98.6% of their funds and have 80.1% of the funding of projects underway compared to Virginia? Let alone Maryland who sits at 97.8% of the funds under contract and 90.9% underway? Looking on the bright side, I guess we can still take heart that the stimulus funding will continue to flow steadily (and apparently slowly) over the next year or two on these transportation jobs.
Image by technicool