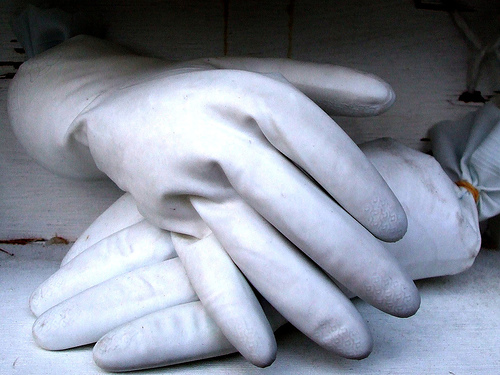 As we watch Chinese drywall litigation erupt nationally, we see the rapid fallout: insurance companies denying coverage; suppliers going bankrupt; homeowners filing suit against all the parties in the food chain. We have seen this story before. In Virginia, the applicable could translate to some very harsh results even if owner plaintiffs can prove the drywall was defective and caused damages.
Why is that? We have learned that Virginia requires a contract to recover "economic losses". We have also discussed that this requirement extends to products liability cases for recovery of "consequential damages" despite a statute in the Uniform Commercial Code that appears to eliminate lack of privity as a defense. We now need to see how these definitions play out in actual context.
For home owners, the owner may want to recover the cost of repair to their home associated with defective products. Virginia courts appear to agree that owners purchase real estate from builder/sellers rather than goods and have no UCC remedies against manufacturers and sellers of goods. Under the Sensenbrenner case, the owner's remedy for economic repairs sounds in breach of contract against the builder. If the builder goes bankrupt, the owner may be completely out of luck. If there are express warranties on products that were assigned to the owner, they may have an express warranty claim; however, it is quite rare that all those t's are actually crossed.
On the builder side, if a builder is sued by the owners, they might try to drag in all the contractors, subcontractors, suppliers and manufacturers to pass through the claimed repairs of the owners. Virginia again applies conservative principles, even on products cases, and forces people to stick to the chain of privity. On products cases in particular, in Pulte v. Parex, the Supreme Court of Virginia stated that a builder's attempt to pass through a home owner's damages were consequential damages and, "fit into this definition like a hand in a glove." The Court applied a conservative analysis in blocking the builder's claims for breach of express and implied warranties, indemnification, and contribution. (Disclosure – I represented the manufacturer in this case, so if there is any apparent bias here, guilty as charged).
What are the takeaways from this series of cases?
Construction products liability cases face significant legal hurdles under Virginia law
The basic requirement for privity of contract appears intact on Virginia products cases relative to attempts to pass through repair cost claims
You should assume that you need to stick to the chain of privity to recover unless you get lucky
A bankruptcy can cripple your ability to get to the responsible party
Image by St Stev