Non-Fungible Tokens
A non-fungible token ("NFT") is a non-interchangeable unit of data which can be sold and traded. NFTs come in varying forms, though commonly, they take the form of a simple .jpeg image. Popular auction houses, such as Sotheby's and Christie's, have recently reached hit numbers due to NFT sales.[1]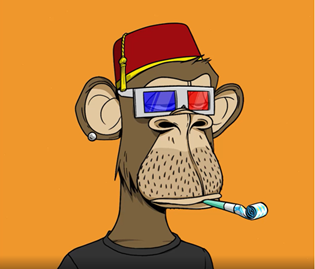 In more common jargon, an NFT is simply a digital image that can be verified as an original, i.e., like a Picasso painting, an NFT gains its value through being authenticated as a "one-of-one." An NFT purchaser is provided a certificate of ownership to demonstrate that the image is an original.
NFTs have exploded in popularity due to the recent rise in cryptocurrencies, and present an alternative form of investment, which has particularly attracted young investors. Because cryptocurrency allows users to transfer funds more anonymously than what is available through traditional banks, cryptocurrency has been frequently used as a means for money-laundering or other scams.
Department of Justice Investigation of NFT Fraud
In a complaint filed by the U.S. Attorney for the Southern District of N.Y. on March 15, 2022, Ethan Nguyen, a/k/a "Frostie," (age 20) and Andre Llacuna, a/k/a "heyandre," (age 20) were both charged with conspiracy to commit wire fraud and conspiracy to commit money laundering in connection with an alleged million-dollar scheme to defraud purchasers of NFTs advertised as "Frosties." Each count carries a maximum sentence of 20 years in prison.
Frosties were offered in the form of various cartoon figures holding ice cream cones and sold for approximately $123 to $136 each. Generally, as is the case with most NFTs, purchasers expected returns due to an increase in value. However, more specific to Frosties, which are considered "utility NFTs," purchasers were promised eligibility to purchaser rewards, such as giveaways, early access to a metaverse game, and exclusive mint passes to upcoming Frosties releases.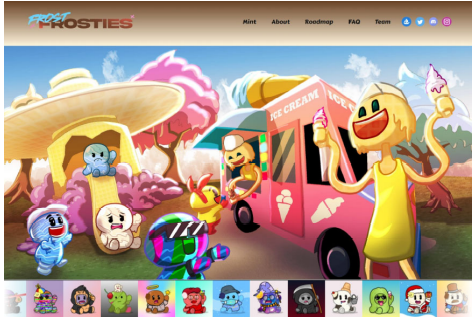 In a scheme that has been termed a "rug pull," the defendants allegedly solicited investments from consumers and then abruptly abandoned the project and retained the funds. Almost immediately after collecting investor funds, the defendants allegedly shut down the website and began transferring approximately $1.1 million in cryptocurrency to wallets under their control.
The DOJ's complaint goes on to allege that the defendants were in the process of advertising a second NFT project under the name "Embers" which was expected to release on or about March 26, 2022.
The rise of NFTs has created a lucrative market for investors and auction houses, but fraudsters are taking advantage as well. The legal ramifications for fraudulent NFT sales are beginning to take shape. In fact, NFTs have already been the subject of at least one civil lawsuit, involving the alleged unauthorized sale of fake Playboy "rabbitars" NFTs.[3] Understanding the risks and legal implications of NFTs is critical for anyone that is considering buying or selling NFTs, as much of this territory is uncharted.
If you have questions concerning this blog or legal issues related to NFTs, please contact Harrison Clinton at (703) 526-5587 or hclinton@beankinney.com or your current Bean, Kinney & Korman attorney.
This article is for informational purposes only and does not contain or convey legal advice. Consult a lawyer. Any views or opinions expressed herein are those of the authors and are not necessarily the views of any client.
---
[1] Millennials and NFTs drive Sotheby's highest-grossing year ever | Fortune
[2] 101 Bored Ape Yacht Club | Ape in ! | 2021 | Sotheby's (sothebys.com)
[3] See Playboy Enters. Int'l v. www.playboyrabbitars.app, 2021 U.S. Dist. LEXIS 222422 (S.D. N.Y. 2021) (court granting Playboy's request for preliminary injunction based on defendant's alleged improper use of Playboy marks).