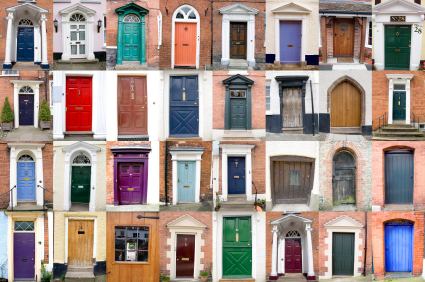 Judge Gill of the Chesterfield County Circuit Court recently had the chance to review whether a homeowner was bound by a restrictive covenant obliging him to pay for his homeowner's association's common area maintenance and other fees.
In Romito v. The Bexley Association, Judge Gill started his analysis with the fact that restrictive covenants are disfavored in Virginia and are therefore strictly construed, with the burden of proof resting squarely on the party seeking to enforce the restrictive covenant. Restrictive covenants are enforced only if the parties' intentions of creating them are clear, and the restrictions are reasonable.
The Bexley Association pointed Judge Gill to two cases in Illinois and Colorado to support its argument that the court should enforce the restrictive covenant. The Illinois case involved a deed that had covenants setting forth the existence of a voluntary association that had the right to amend and that reserved certain powers to the association. The Colorado case had notice to buyers in the chain of title that the voluntary association had the duty to maintain common areas and facilities, enforce covenants, pay taxes on common areas and determine annual fees.
Judge Gill had no problem finding that there was ample notice to the homeowner in the Illinois and Colorado case. By contrast, Mr. Romito had no such notice in the title documents or otherwise, and The Bexley Association did not present any other documentation showing notice to or an agreement by Mr. Romito to buy into the homeowners' association or to pay for maintenance of its common areas or other costs. In Judge Gill's own words,
To say that a taxpaying citizen could by a home and then be forced to incur financial obligations without prior notice is simply unjust.
To further bolster his conclusion, Judge Gill pointed to Virginia Code Section 55-509, which defines "common area" as
property within a development which is owned, leased or required by the declaration to be maintained or operated by a property owners' association for the use of its members and designated as common area in the declaration.
Unfortunately for The Bexley Association, it did not designate any areas as common areas in its declaration.
This is a very hard lesson learned for the homeowners' association, which did not ensure that its association documents, declaration and the land records set out all of the pertinent information clearly. And although the homeowner won the battle of whether he had to pay fees, he arguably will be in no position to have a say about or use the common areas, either. It makes you wonder if he'll paint his front door a crazy shade of purple now to celebrate?
Contact one of our Land Use attorneys should you have any questions:
Mark Viani
mviani@beankinney.com,
Matt Roberts
mroberts@beankinney.com