As I revisited our earlier blog below from 2013, I'm compelled to share that it's always a good time to review all social media accounts at your business and protect your intellectual property. It's important to avoid infringements of your social media business name or handle, photos you post and content that is uniquely yours.
Who Owns Your Twitter Account?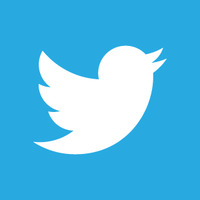 Do you have a Twitter account for your business that your employees access? Do any of your employees tweet using a Twitter handle that includes your company's name? If so, you need to update your social media policy in order to protect your company.
PhoneDog Media ("PhoneDog"), a South Carolina based company, had an employee, Noah Kravitz, who left the company in 2010 but continued to use his Twitter name "Phonedog_Noah." The Twitter account was linked to Kravitz's personal email account and had 17,000 followers.
PhoneDog sued Kravitz for the loss of Twitter followers. PhoneDog told the New York Times that "The costs and resources invested by PhoneDog Media into growing its followers, fans and general brand awareness through social media are substantial and are considered property of PhoneDog Media L.L.C." The company also stated that PhoneDog plans to fight to protect their customer lists, confidential information and brand.
The company is seeking $340,000 in damages, which it calculated by valuing each Twitter follower as being worth $2.50 per month for each month Kravitz used the Twitter name (which he has since changed). It alleges that the Twitter list is a customer list, which is the property of the company. Kravitz claims that PhoneDog asked him to continue to tweet for the company from time to time since he left PhoneDog amicably.
The lawsuit is currently pending before the United States District Court in the Northern District of California. Regardless of the outcome of this case, employers should clearly define in their employment policies what property belongs to the company so that there is no confusion about ownership when an employee's employment is terminated.
If you are considering hiring a third party to tweet on behalf of your company, have your attorney review the terms of the contract before signing to ensure that the agreement clearly defines who owns the Twitter followers and the Twitter name.