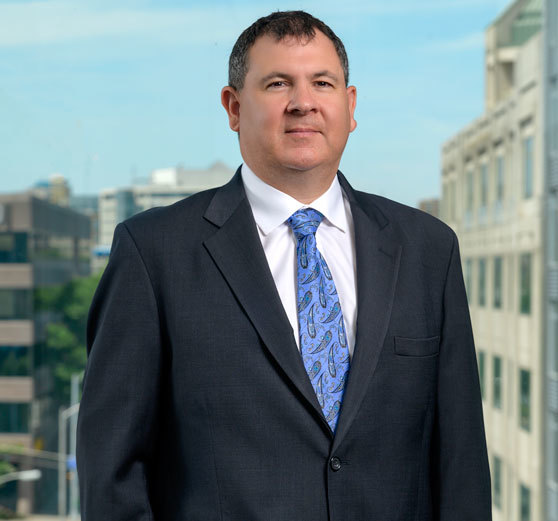 Shareholder
t: 703.525.4000
f: 703.525.2207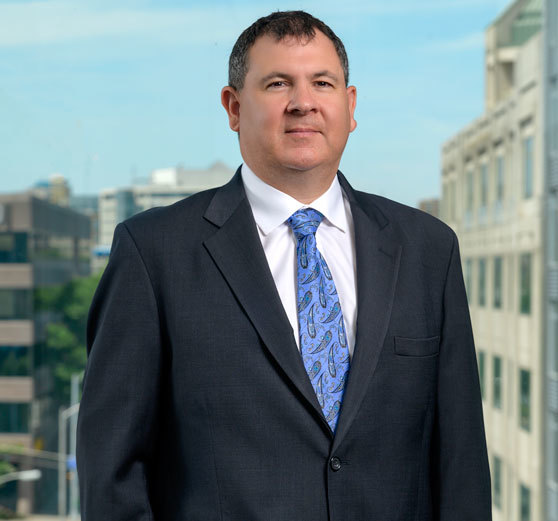 Overview
Raighne (pronounced "Renny") Delaney is a shareholder with Bean, Kinney & Korman. He practices in the area of general civil litigation. He has prosecuted and defended numerous cases in the following areas: real estate litigation, business litigation, government contracts and construction litigation.
Raighne is a LEED Accredited Professional, with knowledge of the construction, design and operation of green buildings.
Prior to attending law school, Raighne served as an officer in the U.S. Army and his awards include the Army Commendation Medal with Bronze Oak Leaf Cluster, the Armed Forces Expeditionary Medal (for the invasion of Panama) and the Parachutist Badge.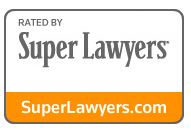 Beyond the Suit
You can find Raighne on a golf course, tennis court, or pickleball court when he isn't fighting for his clients.
Experience
Represented the developer in an Establishment Clause challenge to the construction of a government funded $50 million affordable housing project erected over a church.
Represented the developer and twice reversed the trial judge's refusal to enjoin a local government from considering a zoning appeal filed by a business competitor in hopes of preventing the client from receiving a $230 million government contract.
Represented the purchaser of a website and received a $1.14 million jury award for the purchaser in a software failure case, the first case ever decided under the Uniform Computer Information Transactions Act.
Represented a homeowner and reversed the trial court's decision to allow on a first position judgment lien in the first reported case in America in which the equitable subrogation doctrine was applied to a purchaser.
Represented the appellant and reversed the trial court's decision that a convicted murderer lost all interest in jointly owned real property.
Represented a protestor before the GAO in a dispute over a $15 million contract to haul hazardous cargo for the Army and ultimately, his client was awarded the contract.
Represented a franchisor in a three week bench trial after which the trial court dissolved a preliminary injunction against the franchisor and then permitted the franchisor to enforce restrictive covenants against franchisees.
Represented and obtained a security clearance for an applicant before the Defense Office of Hearings and Appeals despite the applicant's admissions of false statements and improper personal activity.
Represented the property owner in a condemnation action, along with other law firms, and defended allegations that the owner did not own the property in question. The property owner was able to obtain a $36 million settlement.
Represented the plaintiff manufacturer in a dispute over whether IED jammers manufactured for use by NATO in Afghanistan were built to the required top secret specifications. The manufacturer obtained a $2.1 million settlement with the general contractor and an additional non-monetary settlement with the designer, essentially making the manufacturer whole.
Reported Cases
Bar and Court Admissions
Virginia, 1995
District of Columbia, 1996
Maryland, 2001
U.S. Supreme Court, 1999
Education
The George Washington University Law School, J.D. with honors, 1995
Articles Editor, The Environmental Lawyer
Temple University, B.A., cum laude, 1989
United States Army Intelligence Center & School, Military Intelligence Officer Basic Course, 1989 and Strategic Debriefer & Interrogator Course, 1992
National Trial Advocacy College, 1998
Awards and Honors
Best Lawyers in America in Commercial Litigation, 2022-2024
Arlington Magazine, Top Attorney – Appellate, Government Contracts, 2021
Arlington Magazine, Top Attorney – Appellate, Litigation, 2019
Washington, D.C. Super Lawyers in Business Litigation, 2014 – 2023
Virginia Super Lawyers in Business Litigation, 2013 – 2023
Virginia Business, Legal Elite in Civil Litigation, 2009, 2020, 2022
Virginia Business, Legal Elite in Appellate Law, 2016
Virginia Lawyers Weekly, Leader in the Law, 2009
Virginia Super Lawyers, Rising Star in Business Litigation, 2007
AV rated by Martindale-Hubbell
Litigation Counsel of America, Fellow
Affiliations
Army Navy Country Club – Chairman of the Board of Governors, 2019
American Bar Association (Vice Chairman, TIPS Title Insurance Litigation Committee, 2012 – Present)
Virginia State Bar (Disciplinary Board, 2009 – 2012)
Alexandria Bar Association
Arlington Bar Association
Alexandria Masters Soccer League, Inc. (Board of Directors, 2009 – 2013; Commissioner, 2010 – 2011; Treasurer, 2009 – 2010; Secretary, 2011 – 2013)
Army Navy Country Club (Board of Governors, 2012 – Present)
Community Criminal Justice Board, City of Alexandria, Virginia (2005 – 2013; Chairman, 2006 – 2013)
Virginia Board of Correctional Education (2008 – 2012; Vice Chairman, 2010 – 2012)
Events
CLE – Curing Title Defects and Obtaining Clear Title to Heirs Property in Virginia
Richmond, VA, Wednesday, April 10, 2019
Social Media Claims: The Internet Review Industry, How Yelp Works, How Businesses (And Lawyers) Can Fight Negative Reviews, And The Virginia Unmasking Statute.
George Mason American Inn of Court, Friday, November 20, 2015
Raighne Delaney presents at a Northern Virginia Association of Realtors meeting.
Wednesday, March 13, 2013
Raighne Delaney presents at the Virginia Land Title Association Convention.
Williamsburg, Virginia, Saturday, June 9, 2012
"Curing Title Defects"
Thursday, February 2, 2012
News
Stafford judge dismisses lawsuits concerning proposed methadone clinic
The Free Lance-Star, Tuesday September 12, 2023
Eighteen Attorneys from Bean, Kinney & Korman Listed in 2024 Best Lawyers in America and Six Attorneys Listed in Best Lawyers: Ones to Watch
Thursday August 17, 2023
2023 Super Lawyers
Friday April 28, 2023
Sixteen Attorneys from Bean, Kinney & Korman Listed in 2023 Best Lawyers in America and Six Attorneys Listed in Best Lawyers: Ones to Watch
Thursday August 18, 2022
2022 Super Lawyers
Thursday May 5, 2022
Twenty-eight Attorneys from Bean, Kinney & Korman Recognized as Top Attorneys for 2021 by Arlington Magazine
Thursday October 21, 2021
Fifteen Attorneys from Bean, Kinney & Korman Listed in 2022 Best Lawyers in America and Five Attorneys Listed in Best Lawyers: Ones to Watch
Thursday August 19, 2021
Bean, Kinney & Korman Represents E.F. Johnson Company in $20M Bid Protest
Wednesday August 18, 2021
2021 Super Lawyers
Thursday May 6, 2021
Raighne Delaney was quoted in "Many bars, business groups back appeal of right proposal"
Virginia Lawyers Weekly, Monday September 7, 2020
2020 Super Lawyers
Thursday May 7, 2020
Twenty-six Attorneys from Bean, Kinney & Korman Recognized as Top Attorneys by Arlington Magazine
Friday October 18, 2019
2019 Super Lawyers
Thursday April 18, 2019
Rip Sullivan and Raighne Delaney Weigh in on Golf and Country Club Veto
ARLnow, Thursday March 14, 2019
Bean, Kinney & Korman Attorneys Recognized as 2018 Virginia Super Lawyers, Top 10 and Rising Stars
Monday April 30, 2018
Raighne Delaney was Quoted in "Northam vetoes bill benefiting private golf courses in Arlington"
Washington Post, Tuesday April 10, 2018
Fourteen Attorneys from Bean, Kinney & Korman Recognized as 2017 Virginia Super Lawyers and Rising Stars
Thursday April 13, 2017
Raighne C. Delaney Appointed to Commonwealth Neurotrauma Initiative Advisory Board
Friday July 29, 2016
Eleven Attorneys from Bean, Kinney & Korman Recognized as 2016 Virginia Super Lawyers and Rising Stars
Thursday April 7, 2016
Raighne Delaney was quoted in "The Greatest, Most Amazing, Absolutely Huge Story of How Donald Trump Took Over Virginia's Biggest Vineyard"
Washingtonian Magazine, Tuesday November 3, 2015
Twelve Attorneys from Bean, Kinney & Korman Recognized as 2015 Virginia Super Lawyers and Rising Stars
Thursday April 9, 2015
Six Attorneys from Bean, Kinney & Korman Recognized as 2014 Virginia Super Lawyers
Friday June 13, 2014
Six Attorneys Recognized as 2014 Washington, D.C. Super Lawyers
Friday April 25, 2014
E-Commerce and Free Speech
NPR's On the Media, Friday April 25, 2014
Raighne Delaney was quoted in "Yelp critics must be identified, court rules in online landscape altering decision."
The Washington Times, Thursday January 9, 2014
Raighne Delaney interviewed by ABC 7 on the Navy's recent proposed changes to the security clearance process
WJLA, ABC 7, Tuesday September 24, 2013
Raighne Delaney interviewed by ABC 7 on the security clearance process in relation to the recent Navy Yard shooting
WJLA, ABC 7, Friday September 20, 2013
Six Attorneys Recognized as 2013 Virginia Super Lawyers
Monday June 17, 2013
Raighne Delaney was featured in "Anonymous online reviews may not be so anonymous"
Thomson Reuters, Thursday May 9, 2013
Raighne Delaney was mentioned in "Trumped: New York mogul can't buy house at bargain."
VA Lawyers Weekly, Monday August 27, 2012
Joseph Corish Named Leader in the Law By Virginia Lawyers Weekly
Wednesday August 15, 2012
Raighne Delaney was mentioned in "Trump Entities Claim Rights to Billionaire's Mansion"
Law 360, Monday March 26, 2012
Trump Attorneys Fight for Albemarle House rights
Wednesday November 9, 2011
Bean, Kinney & Korman Represents Winning Defendant DeMayo in a Case Involving A Complicated Property Settlement Agreement
Monday April 4, 2011
Bean, Kinney & Korman Represents Developer of 'The Views' at Clarendon in Dismissed Case
Monday January 3, 2011
Timothy Hughes Recognized as a Leader in the Law Honoree by Virginia Lawyers Weekly
Friday August 20, 2010
Bean, Kinney & Korman Represents Developer 1210 North Highland Street in Peter Glassman, Plaintiff v. Arlington County, Virginia, et. al.
Tuesday April 13, 2010
Raighne Delaney mentioned in "Million Dollar Settlements of 2009" in #13 (tie) for ADI Technologies Inc. v. EMW Inc.
Virginia Lawyers Weekly, Monday February 1, 2010
Bean, Kinney & Korman's Raighne Delaney Named Leader in the Law by Virginia Lawyers Weekly
Thursday August 13, 2009
Device to Jam Detonation of Roadside Bombs Subject of Suit
Virginia Lawyers Weekly, Monday June 15, 2009
Bean, Kinney & Korman Assists Blue Line Media in Winning $1.1 Million Verdict Against Redmon Group
Wednesday December 17, 2008
Blue Line Media Wins $1.1M in Verdict
Washington Business Journal, Sunday November 23, 2008
Click to view more +
Click to hide -
Blogs
Publications
Click to view more +
Click to hide -
Newsletters