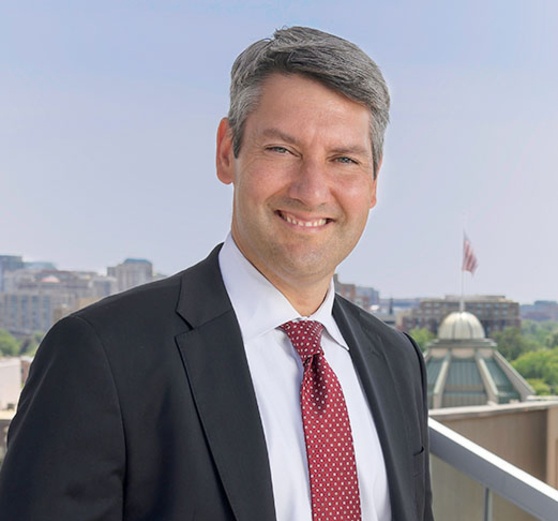 Shareholder
t: 703.525.4000
f: 703.525.2207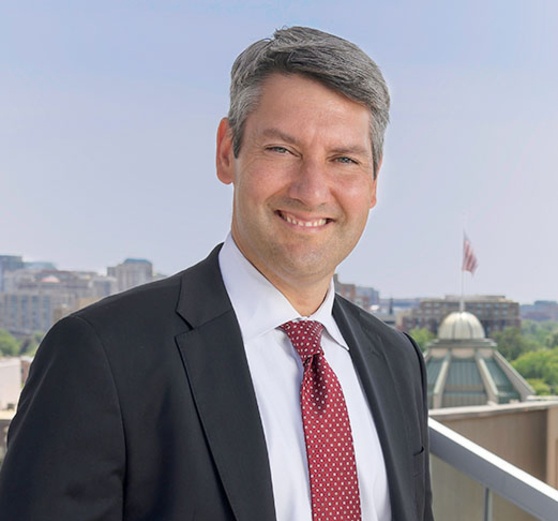 Overview
Christian Lapham is a shareholder of Bean, Kinney & Korman and has been practicing law since 2002. He has a diverse background representing clients in domestic relations and civil litigation matters.
As a divorce lawyer, Christian has successfully litigated complex child custody matters, including cases involving relocation, mental illness, substance abuse, and parental alienation. He has also handled numerous complex equitable distribution and spousal support matters, including matters involving federal employees and military service members, valuation issues pertaining to businesses, and sophisticated asset-tracing issues. A former small business owner himself, Christian appreciates the challenges and nuances of a separation and divorce where one party owns a business.
Christian's approach to family law incorporates three fundamental aspects: education, counseling, and advocacy. As the son of an Arlington elementary school teacher, he believes you cannot make an informed decision unless you are educated on how to understand the legal issues and implications of this decision.
Christian is a former founder and current frequent lecturer at Second Saturday, a workshop designed to educate potential clients on the separation and divorce process and is the author of a divorce toolkit, offering open source to potential clients to provide valuable insights into this process even prior to the initial consult. He takes a measured approach to his legal counsel of clients, understanding that decisions made during the separation and divorce process are complex and may have lasting implications for the greater family dynamic.
Finally, Christian is a zealous advocate for his clients both inside and outside the courtroom and has been negotiating and litigating family law matters in all Northern Virginia jurisdictions for two decades.
Prior to joining the firm, Christian was a partner at Cooch & Lapham in Fairfax. In his spare time, Christian is busy chasing his two boys around the streets of Arlington and the ski slopes of Snowshoe, West Virginia.
Christian is fluent in German.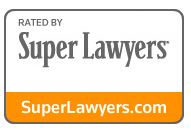 Experience
Represented a client to prevent the relocation of the client's youngest daughter to another state in a hotly contested custody and relocation case in Fairfax Circuit Court. The daughter was not relocated.
Represented a client in the settlement of complex equitable distribution/asset tracing issues involving a large sum of separate assets maintained in trust, thereby saving the client tens of thousands of dollars in litigation expenses.
Bar and Court Admissions
Virginia, 2002
Education
George Mason University School of Law, J.D., 2001
Managing Justice, Moot Court Board
Federal Circuit Bar Journal
University of Virginia, B.A., 1997
Awards and Honors
Washingtonian, Top Divorce and Family Law Lawyer, 2021 – 2023
Virginia Business, Legal Elite in Family Law/Domestic Relations, 2019-2023
Arlington Magazine, Top Attorney – Family Law, 2019, 2021-2023
Virginia Super Lawyers in Family Law, 2014 – 2023
Washington, D.C. Super Lawyers in Family Law, 2015 – 2023
Best Lawyers in America in Family Law, 2014 – 2024
Northern Virginia magazine, Top Lawyer, 2013
AV Rated by Martindale Hubbell
Affiliations
Collaborative Professionals of Northern Virginia
Fairfax Bar Association (Family Law Section)
Virginia State Bar (Family Law Section)
Virginia Bar Association (Family Law Section)
Virginia Commerce Bank (Alexandria Advisory Board)
Virginia Trial Lawyers Association (Family Law Section)
Second Saturday – Fairfax (Founder & Lecturer)
SCAN of Northern Virginia (Board of Directors)
Habitat for Humanity (Participant, Global Village Program in Portugal)
Videos
Events
Done with Divorce Workshop
Online, Wednesday, May 19, 2021
Second Saturday Divorce Webinar
Online, Wednesday, April 14, 2021
Second Saturday – Arlington/Fairfax: Free Seminar on Divorce
Navy League Building, 1st Floor, Arlington, Virginia, Saturday, October 10, 2015
Second Saturday – Arlington/Fairfax: Free Seminar on Divorce
Navy League Building, 1st Floor, Arlington, Virginia, Saturday, March 14, 2015
Second Saturday – Arlington: Free Seminar on Divorce
Navy League Building, 1st Floor, Arlington, Virginia, Saturday, January 10, 2015
Second Saturday – Fairfax: Free Seminar on Divorce
Fair Oaks Courtyard Marriott in Fairfax, Virginia, Saturday, September 13, 2014
Second Saturday – Fairfax: Free Seminar on Divorce
Fair Oaks Courtyard Marriott in Fairfax, Virginia, Saturday, August 9, 2014
Second Saturday – Fairfax: Free Seminar on Divorce
Fair Oaks Courtyard Marriott in Fairfax, Virginia, Saturday, July 12, 2014
Second Saturday – Fairfax: Free Seminar on Divorce
Fair Oaks Courtyard Marriott in Fairfax, Virginia, Saturday, June 14, 2014
Second Saturday – Fairfax: Free Seminar on Divorce
Fair Oaks Courtyard Marriott in Fairfax, Virginia, Saturday, May 10, 2014
Second Saturday – Fairfax: Free Seminar on Divorce
Fair Oaks Courtyard Marriott in Fairfax, Virginia, Saturday, April 12, 2014
Second Saturday – Fairfax: Free Seminar on Divorce
Fair Oaks Courtyard Marriott in Fairfax, Virginia, Saturday, March 8, 2014
Second Saturday – Fairfax: Free Seminar on Divorce
Fair Oaks Courtyard Marriott in Fairfax, Virginia, Saturday, February 8, 2014
Second Saturday – Fairfax: Free Seminar on Divorce
Fair Oaks Courtyard Marriott in Fairfax, Virginia, Sunday, January 12, 2014
Second Saturday – Fairfax: Free Seminar on Divorce
Fair Oaks Courtyard Marriott in Fairfax, Virginia, Saturday, December 14, 2013
Second Saturday – Fairfax: Free Seminar on Divorce
Fair Oaks Courtyard Marriott in Fairfax, Virginia, Saturday, November 9, 2013
Second Saturday – Fairfax: Free Seminar on Divorce
Fair Oaks Courtyard Marriott in Fairfax, Virginia, Saturday, October 12, 2013
Second Saturday – Fairfax: Free Seminar on Divorce
Fair Oaks Courtyard Marriott in Fairfax, Virginia, Saturday, September 14, 2013
Second Saturday – Fairfax: Free Seminar on Divorce
Fair Oaks Courtyard Marriott in Fairfax, Virginia, Saturday, April 13, 2013
Second Saturday – Fairfax: Free Seminar on Divorce
Fair Oaks Courtyard Marriott in Fairfax, Virginia, Saturday, March 9, 2013
Second Saturday – Fairfax: Free Seminar on Divorce
Fair Oaks Courtyard Marriott in Fairfax, Virginia, Saturday, January 12, 2013
Second Saturday – Fairfax: Free Seminar on Divorce
Fair Oaks Courtyard Marriott in Fairfax, Virginia, Saturday, October 13, 2012
Second Saturday – Fairfax: Free Seminar on Divorce
Fair Oaks Courtyard Marriott in Fairfax, Virginia, Saturday, September 8, 2012
Second Saturday – Fairfax: Free Seminar on Divorce
Fair Oaks Courtyard Marriott in Fairfax, Virginia, Saturday, August 11, 2012
Second Saturday – Fairfax: Free Seminar on Divorce
Fair Oaks Courtyard Marriott in Fairfax, Virginia, Saturday, July 14, 2012
Second Saturday – Fairfax: Free Seminar on Divorce
Fair Oaks Courtyard Marriott in Fairfax, Virginia, Saturday, June 9, 2012
Second Saturday – Fairfax: Free Seminar on Divorce
Fair Oaks Courtyard Marriott in Fairfax, Virginia, Saturday, May 12, 2012
Second Saturday – Fairfax: Free Seminar on Divorce
Fair Oaks Courtyard Marriott in Fairfax, Virginia, Saturday, April 14, 2012
Second Saturday – Fairfax: Free Seminar on Divorce
Fair Oaks Courtyard Marriott in Fairfax, Virginia, Saturday, February 11, 2012
Second Saturday – Fairfax: Free Seminar on Divorce
Fair Oaks Courtyard Marriott in Fairfax, Virginia, Thursday, February 9, 2012
Second Saturday – Fairfax: Free Seminar on Divorce
Fair Oaks Courtyard Marriott in Fairfax, Virginia, Saturday, January 14, 2012
Second Saturday – Fairfax: Free Seminar on Divorce
Fair Oaks Courtyard Marriott in Fairfax, Virginia, Saturday, November 12, 2011
Click to view more +
Click to hide -
News
Click to view more +
Click to hide -
Publications
Newsletters