Overview
Jonathan Kinney is a shareholder of Bean, Kinney & Korman practicing in the areas of land use and zoning, real estate, estate planning and wealth management.
Jon represents regional and national developers, property owners, and business owners in all aspects of the land use and zoning process for their commercial, office, residential and mixed-use projects. He also works with non-profit organizations on affordable housing projects. In addition, he regularly represents clients on matters involving property transactions, land use, and zoning laws and issues.
As a lifelong resident of Arlington County, Jon has a deep understanding of the county, its history and its aspirations. This knowledge and experience gives him a unique perspective and understanding of the political and governmental issues that affect his clients interests in all aspects of real estate development. He maintains working relationships with regional and local government officials and county staff to ensure he can best advocate for his clients' needs.
Jon is a LEED Accredited Professional with knowledge of the law as it relates to the design, construction and operation of green buildings.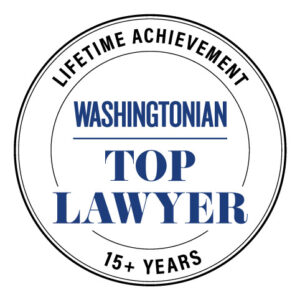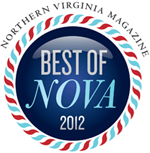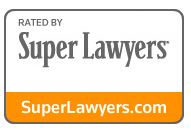 Beyond the Suit
Jon enjoys spending time with his children and grandchildren and is active in the Arlington community.
Experience
Approval of 2025 Clarendon Boulevard 4.1 Site Plan special exception application, rezoning and General Land Use Plan amendment in Arlington County, Virginia, for 195,000 square feet of mixed-use office and ground floor retail building in Courthouse neighborhood.
Approval of Clarendon West 4.1 Site Plan special exception application in Arlington County, Virginia, for 580,000 square feet of mixed-use multi-phase development in Clarendon neighborhood, including 580 multi-family residential units and ground floor retail.
Represented the Views at Clarendon, a non-profit organization set up by First Baptist Church of Clarendon and community housing advocates in the development, financing and land use approval of an innovative affordable housing condominium project above the church. Assisted the church and Arlington County in the defense of the project from three lawsuits brought by neighboring property owners.
Completed the first use of transferable development rights between properties within Arlington County in conjunction with a major redevelopment and the preservation of two historic properties in the Clarendon area.
Negotiated conveyance of transferrable density rights between Arlington development projects in connection with community goals such as affordable housing, historic preservation and park land development.
Bar and Court Admissions
Virginia, 1971
District of Columbia, 1972
U.S. District Court for the Eastern District of Virginia
U.S. Court of Appeals for the Fourth Circuit
U.S. Supreme Court
Education
University of Chicago, J.D., 1971
Duke University, B.A., 1968
Awards and Honors
Arlington Magazine, Top Attorney – Land Use/Zoning, 2022
Virginia Lawyers Weekly, Leader in the Law, 2021
Arlington Magazine, Top Attorney – Land Use/Zoning, Real Estate, Trusts & Estates, 2021
Arlington Magazine, Top Attorney – Land Use/Zoning, 2019
Virginia General Assembly, commemorated in House Joint Resolution 592 for his community service, 2017.
Arlington Community Foundation, Spirit of Community Award, 2016
Best Lawyers in America in Real Estate, 2008 – 2024
Washington, D.C. Super Lawyers in Land Use/Zoning, 2012 – 2023
Virginia Super Lawyers in Land Use/Zoning, 2011 – 2023
Arlington Business Hall of Fame, Inducted in 2014
Washingtonian, Top Lawyer in Real Estate, 2007, 2009, 2011, 2013, 2015, 2022
SmartCEO, Power Player Award, 2013
Northern Virginia magazine, Top Lawyer, Real Estate, 2013, 2022
Northern Virginia magazine, Northern Virginian of the Year, 2012
Arlington Partnership for Affordable Housing, Affordable Housing Advocate Honoree, 2010
Virginia Business Legal Elite in Real Estate, 2010, Legal Elite in Real Estate/Land Use, 2019-2020
Washington Business Journal, Top Washington Lawyers finalist in Land Use/Zoning, 2009
AV Preeminent Rated by Martindale-Hubbell
Events
News
Click to view more +
Click to hide -
Blogs
Publications
Click to view more +
Click to hide -
Newsletters
Click to view more +
Click to hide -