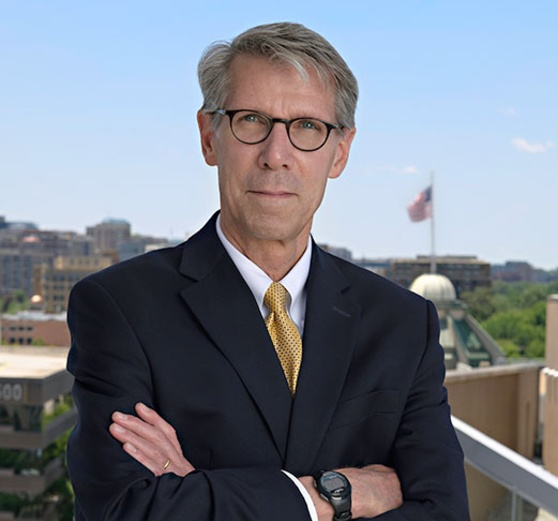 Shareholder
t: 703.525.4000
f: 703.525.2207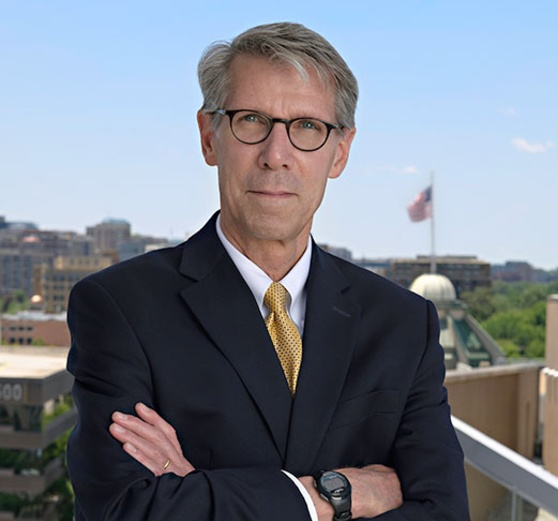 Overview
Douglas Taylor is a shareholder of Bean, Kinney & Korman. For nearly 30 years, Doug has provided timely and practical employment law advice and legal representation to businesses, business owners, and executives on a wide range of federal, state, and local employment and labor law matters, including executive compensation, restrictive covenants, trade secrets, ADA disability accommodations, FMLA leave, discrimination and harassment, disciplinary actions, misconduct investigations, reductions in force, individual and group termination decisions and planning, whistleblower retaliation, FLSA compliance and classification reviews, wage payment and overtime claims, and security clearances. He has overseen internal discrimination and harassment investigations and is experienced in drafting executive contracts and employee handbooks, non-disclosure and restrictive covenants, and severance agreements.
Doug regularly defends employment law claims before the EEOC, DOL, NLRB, OSHA, and state and local administrative agencies in Virginia, Maryland, and the District of Columbia and has served as outside counsel to a private university in Virginia as well as advising colleges and universities on all aspects of higher education law.
Doug is a Board of Directors and Executive Committee member of the Arlington Chamber of Commerce, the Board of Directors of the Arlington Committee of 100, and the Advisory Committee for the non-profit PathForward.
Bar and Court Admissions
Maryland, 1992
District of Columbia, 1994
Virginia, 1995
U.S. District Court for the Eastern District of Virginia
U.S. District Court for the District of Maryland
U.S. District Court for the District of Columbia
U.S. Court of Appeals for the Fourth Circuit
U.S. Court of Appeals for the Federal Circuit
Education
Georgetown University Law Center, J.D., 1992
University of Maryland, B.S., 1989
Awards and Honors
Best Lawyers in America in Employment Law – Management and Litigation – Labor and Employment, 2024
Virginia Business Legal Elite, Labor/Employment Law, 2022-2023
Arlington Magazine, Top Attorney – Employment (Employer), 2022-2023, Employment (Employee), 2023
Arlington Magazine, Top Attorney – Employment (Employee), Employment (Employer), Schools & Education, 2021
Arlington Magazine, Top Attorney – Employment (Employer), Schools & Education, 2019
Affiliations
Arlington Committee of 100 (Board of Directors, 2023 – Present)
Arlington Chamber of Commerce (Board of Directors, 2018 – Present)
National Association of College and University Attorneys (2016 – Present)
Advisory Council, PathForward, Arlington, Virginia (2021-Present)
Videos
Click to view more +
Click to hide -
Events
2023 Not-for-Profit Symposium
Tuesday, June 6, 2023
Everything you need to know about COVID-19 vaccines, mask mandates, and Virginia workplace safety
Online, Thursday, August 26, 2021
New Wage and Employment Laws Impacting Construction
Online, Thursday, May 6, 2021
Small Business Check-Up: Best practices to help ensure the legal health of your business
Online, Tuesday, March 16, 2021
COVID-19 Vaccine Rollout: Key Legal Considerations for Employers
Online, Wednesday, March 10, 2021
COVID-19 Vaccines are Here: Key Public Health and Legal Considerations for Employers
Online, Wednesday, January 27, 2021
Remote Work Is Here to Stay: Key Legal Issues for Employers
Webcast recording - view on demand, Tuesday, December 15, 2020
2020 Legal Drama in the Commonwealth:
Online, Thursday, November 19, 2020
Overview of Virginia Department of Labor and Industry COVID-19 Regulations for Employers
Online, Tuesday, August 4, 2020
Nonprofit Forum: Reopening Strategies
Online, Tuesday, July 28, 2020
2020 Not-for-Profit Symposium
Online, Tuesday, June 2, 2020
Webinar: Moving Beyond COVID-19 – EEOC/DOL/IRS Guidance and Getting Back to Business
Online, Friday, May 1, 2020
Webinar: Moving Beyond COVID-19
Online, Thursday, April 30, 2020
Small Business Roundtable
Webcast recording - view on demand, Wednesday, March 25, 2020
Business Education Series: Sexual Harassment: How to Avoid Liability
1886 Metro Center Drive, Reston, VA 20190, Wednesday, April 24, 2019
Sexual Harassment – How to Avoid Liability
Springhill Suites Alexandria, 6065 Richmond Highway, Friday, January 18, 2019
Internet Defamation: Defend Against Defamers and Cyber-attackers
Bean, Kinney & Korman :: 2300 Wilson Blvd. :: 1st Floor Conference Room :: Arlington, VA 22201, Thursday, October 25, 2018
Sexual Harassment – How to Avoid Liability
Arlington Chamber of Commerce, Wednesday, September 26, 2018
Sexual Harassment: Quick Tips for Avoiding Liability
Where: Bean, Kinney & Korman :: 2300 Wilson Blvd. :: 1st Floor Conference Room :: Arlington, VA 22201, Wednesday, February 28, 2018
Sexual Harassment: Quick Tips for Avoiding Liability
Where: Bean, Kinney & Korman :: 2300 Wilson Blvd. :: 1st Floor Conference Room :: Arlington, VA 22201, Wednesday, January 17, 2018
Tips on How to Avoid Being Sued When You Terminate an Employee
Associated Builders and Contractors of Metro Washington, Friday, October 13, 2017
Employment Contracts and related Employee Issues
United States Professional Tennis Association, Westwood Country Club, Vienna, VA 22182, Friday, December 2, 2016
Independent Contractor vs. Employer: What's the Best Match for You?
United States Professional Tennis Association, Westwood Country Club, Vienna, VA 22182, Monday, December 7, 2015
Click to view more +
Click to hide -
News
Blogs
Click to view more +
Click to hide -
Publications
Click to view more +
Click to hide -
Newsletters