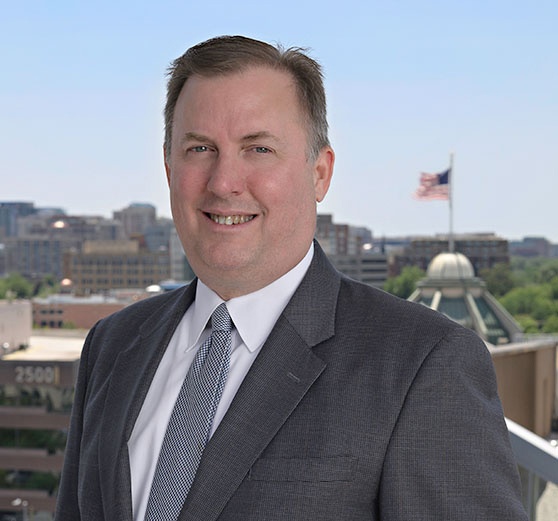 Managing Shareholder
t: 703.526.5582
f: 703.525.2207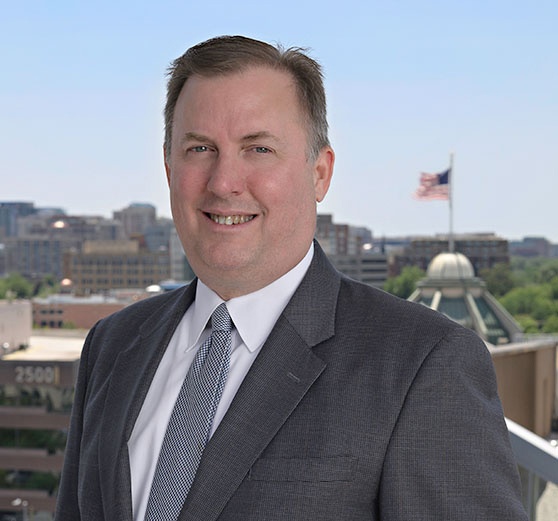 Overview
Timothy Hughes is the managing shareholder of Bean, Kinney & Korman. In that role, Tim is charged with managing the strategy, talent, and finances of the law firm.
Tim's practice started in litigation and alternative dispute resolution. While the practice focused with clients in the construction and real estate industries, he handled other commercial disputes as well. Tim has extensive bench trial and jury trial experience. In addition, Tim has broad experience with alternative dispute resolution processes, including both mediation and binding arbitration.
Over time, Tim began representing these commercial litigation clients as outside general counsel with respect to a variety of business, corporate, and sophisticated contract negotiation matters.
Tim continues to represent extensive numbers of clients in the real estate and construction industries in both litigation and transactional matters. He also acts as outside general counsel to a wide variety of businesses, with a focus in non-profits and small and medium businesses. In addition to having served on numerous non-profit boards, he represents non-profit organizations on corporate governance, bylaws, and policy development.
Tim's representative clients include regional property owners and developers, general contractors and specialty subcontractors, associations and non-profit organizations, a private local university, professional service and consulting companies, government contractors, technology service providers and developers of technology products.
Tim aspires to first-class customer service, life-long learning, and acting as a catalyzer for the change or success of others.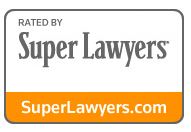 Beyond the Suit
When not working or obsessing over current events and history, Tim is almost certain to be found hanging with his awesome wife and two wonderful kids. The perfect setting would be strumming a guitar on a porch in Culebra. Tromping through the local woods with the dog or even just cooking dinner for the family while listening to music or a podcast works just fine too.
Experience
Acted as lead outside general counsel for a private university. Work included managing employment, regulatory, risk management, and contract negotiations efforts.
Acted as lead counsel for regional entity on significant trademark enforcement measures, including multiple pieces of successful trademark enforcement litigation.
Acted as outside general counsel for multiple non-profit entities and associations; developed policies, bylaws, and provided governance advice; provided employment and risk management advice.
Represented significant regional/national commercial and mixed-use developer in drafting complete suite of construction and architectural form agreements for use on large scale construction and development projects.
Represented a payment bond clamant in a highly complex delay and equitable adjustment claim arising from a power plant. The case resulted in two national first impression decisions on AIA bond claims. Ultimately the claimant, Casey Industrial, resolved the case.
Represented Parex, an EIS manufacturer, on all their products liability cases throughout Virginia. The cases resulted ultimately in a favorable Supreme Court of Virginia opinion establishing law on the economic loss rule.
Reported Cases
Bar and Court Admissions
Virginia, 1991
District of Columbia, 1992
U.S. District Court for the Eastern District of Virginia
U.S. District Court for the Western District of Virginia
U.S. Supreme Court
Virginia Supreme Court
D.C. Superior Court
U.S. District Court for the District of Columbia
U.S. Court of Appeals for the Fourth Circuit
Education
Marshall-Wythe School of Law, College of William and Mary, J.D., 1991
Yale University, B.A., 1988
Awards and Honors
Best Lawyers in America in Construction Law and Litigation – Construction, 2012-2024 and Arbitration and Mediation, 2024
Arlington Magazine, Top Attorney – Construction, Nonprofit, 2021-2022
Arlington Magazine, Top Attorney – Construction, 2019
Virginia Lawyers Weekly, Leader in the Law, 2010
Virginia Super Lawyers in Construction Litigation, 2012-2014, 2017-2023
Washington, D.C. Super Lawyers in Construction Litigation, 2013-2014, 2019-2023
Virginia Business Legal Elite in Construction, 2010-2011, 2013, 2015-2018, 2020-2022
AV Rated by Martindale-Hubbell
Affiliations
Virginia State Bar (Board, Construction Law and Public Contracts Section, 1994 – 2006; Chair, 2004-2005)
Arlington County Bar Association
Fairfax Bar Association
Arlington Chamber of Commerce (Board of Directors, 2007 – 2016; Chair, 2014)
Leadership Arlington (Board of Regents, 2011 – June 2017; July 2108-present; Chair-Elect, 2014-2015; Chair, 2015 – 2016)
Reston Chamber of Commerce (Board of Directors, 2011 – 2014; Community Engagement Committee Co-Chair, 2012 – 2014)
Phoenix House of the Mid-Atlantic (Board of Directors, 2006 – 2013, Vice Chair 2010 – 2013)
Associated Builders and Contractors – Virginia Chapter
American Institutes of Architects
Videos
Click to view more +
Click to hide -
Events
2023 Not-for-Profit Symposium
Tuesday, June 6, 2023
New Wage and Employment Laws Impacting Construction
Online, Thursday, May 6, 2021
Overview of Virginia Department of Labor and Industry COVID-19 Regulations for Employers
Online, Tuesday, August 4, 2020
2020 Not-for-Profit Symposium
Online, Tuesday, June 2, 2020
W&M in Law Breakfast & Business Cards in DC
Tuesday, February 6, 2018
"Building a Highly Effective Leadership Team"
Navy League Building, 2300 Wilson Blvd. Arlington, Virginia 22201, Tuesday, June 12, 2012
"Arlington – Value Proposition of Sustainability Roundtable"
Navy League Building, 2300 Wilson Blvd., Arlington, Virginia, Thursday, March 29, 2012
"Building a Highly Effective Leadership Team"
The Tower Club Tysons Corner, Vienna, Virginia, Wednesday, November 16, 2011
News
Click to view more +
Click to hide -
Blogs
Click to view more +
Click to hide -
Publications
Click to view more +
Click to hide -
Newsletters
Click to view more +
Click to hide -